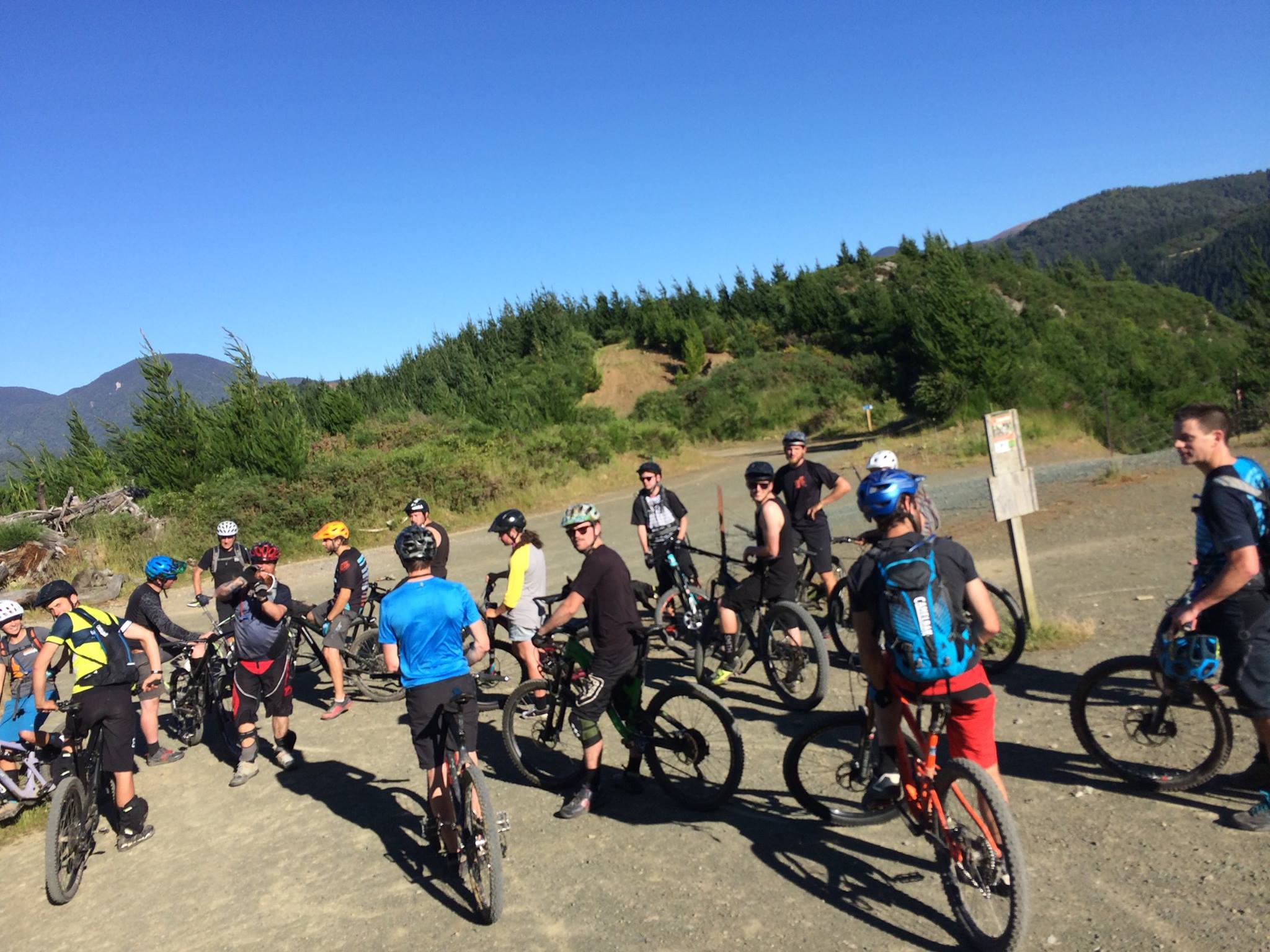 One of the great things about group rides is that you get to ride with a broad range of skill levels and riding experience. Everyone seems to bring something different to the ride; good vibes, riding tips, tech knowledge, quality banter, or a spare tube for someone that forgot theirs in any one of the seemingly infinite wheel sizes. It's also good to know that if you decide to push yourself a little harder than you normally would, you've got some back up if things go pear shaped.
Gravity Nelson's weekly ride leaves at around 5:30pm from the GN HQ on a Friday, we like to mix up the trails and have a variety of riders from all different skill and fitness levels. Typically, we will have a vague idea of what we want to ride based on what trails are running funky fresh, but to be honest sometimes we'll just wing it.
Our second group ride was in Codgers bike park on a recently fluffed Turners, followed by half the group dropping in to a loose run of Lollipop and all-time conditions down Hotbox. The other group hit Top Dog and the second half of Hot Box. Good times had by all, we moseyed on down to the nearby watering hole, CBD AKA The Craft Beer Depot where a cheeky pint was consumed to cap off the week.
Cheers to the start of the weekend!