Nelson's Highest Quality Mountain Bike Rentals.
Looking for the best mountain bike rental experience in Nelson? Look no further than our shop! We are proud to offer the highest quality mountain bike rentals in the area, featuring top brands such as Santa Cruz, Transition, Evil, and Mondraker. These same great brands are also available for purchase in our shop, so you can take the bike you fall in love with for a spin before deciding to make it your own.
We take great care in ensuring that our rental fleet is not only top-of-the-line but also specifically set up for the unique challenges of Nelson's great trails. Our bikes come equipped with appropriate tires, tubeless fluid, and Cushcore in the rear, providing you with the best possible riding experience on any trail. But that's not all! Our "acoustic" (non-electric) rental bikes are also "Gorge Ready". If your own bike isn't quite up to the challenge of the Wairoa Gorge, we've got you covered. Just contact us and beat up one of our bikes instead!   Gravity Nelson's mountain bike rentals are also perfect for well known Nelson mountain biking excursions like the "Coppermine Trail", or a day out at the Cable Bay Adventure Park.
At our shop, we know that mountain biking is more than just a hobby – it's a lifestyle. That's why we're committed to providing our customers with the best possible service and experience. Our knowledgeable staff is always available to answer any questions you may have and help you choose the perfect bike for your needs. Plus, we offer a range of accessories and gear to complement your rental bike, ensuring that you have everything you need for an unforgettable ride.
Whether you're a seasoned pro or a first-time rider, our rental fleet has something for everyone. So why wait? Come check out our shop and discover why we're the go-to destination for mountain bike rentals in Nelson
Gravity's "acoustic" rental bike rates are as follows:
Half-day: $89
Full-day: $159
Two-day: $249
Longer term rentals: $ENQUIRE NOW.
Below you can meet each of our bikes one by one, and at any time you can click on the BOOK NOW button at the top of the page to check availability and book a bike.
Wilson – Small – Santa Cruz Bronson: 150mm of front and rear travel.
Wiremu – Medium – 2022 Transition Patrol Alloy. Mixed wheel size – 160mm front and rear travel
Donny – Large – Alloy Santa Cruz 2021 Bronson – 150mm rear travel, 160mm front travel, 27.5 inch wheels.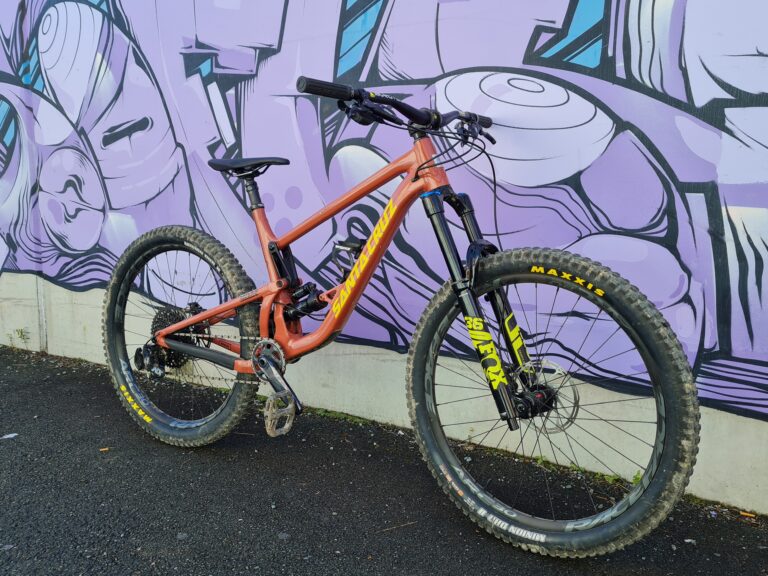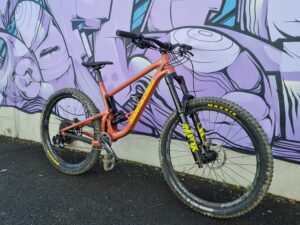 Atticus – Large – Alloy Santa Cruz Tallboy 29er – 120mm rear travel, 130mm front travel.
Glen – XL – Alloy Santa Cruz 2021 Bronson – 150mm rear travel, 160mm front travel, 27.5 inch wheels.