Discover Large Group Mountain Bike Rentals in Nelson at Gravity Nelson
Looking for an adventurous way to celebrate a special occasion or build teamwork? At Gravity Nelson, we specialize in large group mountain bike rentals in Nelson, offering a fleet of high-end mountain bikes from renowned brands such as Mondraker, Santa Cruz, and Transition Bicycles. Whether it's for team building, birthdays, or stag dos, we've got you covered!
Five Reasons Why Mountain Biking with Your Group is a Stellar Idea
Taking your group on a mountain biking adventure in Nelson isn't just about the ride; it's about the shared experience that comes with it. Here are five compelling reasons why choosing mountain biking for your group activity is an excellent idea:
1. Shared Adventure: Mountain biking in the trails of Nelson is a collective adventure. Every twist, turn, and downhill sprint is experienced together, creating lasting memories and stronger bonds among group members.
2. Fun and Adrenaline: The thrill of navigating through exciting trails provides a fun and adrenaline-pumping experience. It's an opportunity to escape the routine and experience exhilaration in a scenic outdoor setting.
3. Skill Development: Mountain biking challenges individuals to improve their biking skills, problem-solving, and decision-making as they navigate through different terrains. It's a learning experience that comes with a dose of adventure.
4. Health and Wellness: Mountain biking is a great physical activity that promotes cardiovascular health, strength, and overall fitness. It's a way to enjoy exercise in the lap of nature.
5. Exploration of Nelson's Renowned Trails: Nelson is a well-known mountain biking destination with an incredible array of trails suitable for all skill levels. Your group will have the chance to explore some of the finest trails New Zealand has to offer, tailored to the group's overall skill level for an enjoyable experience.
Mountain biking in Nelson is more than just a ride; it's an adventure waiting to be discovered. With Gravity Nelson, you have the opportunity to explore this biking haven on high-quality mountain bikes, ensuring a comfortable and memorable ride. Whether you're a group of seasoned riders or newbies to the sport, there's a trail in Nelson waiting for you.
Why Gravity Nelson is Your Go-To Destination for Mountain Bike Rentals
When it comes to renting mountain bikes in Nelson, Gravity Nelson is in a league of its own. Here are some compelling reasons why we are the preferred choice for bike enthusiasts and groups seeking an unforgettable biking adventure:
1. High-End, Expertly Maintained Mountain Bikes: At Gravity Nelson, we pride ourselves on offering only the crème de la crème of mountain bikes. Our fleet comprises high-end brands like Mondraker, Santa Cruz, and Transition Bicycles, which are meticulously maintained to ensure a safe and smooth ride.
2. Trail-Ready Mountain Bikes: Our mountain bikes are built for real off-road and single-track trails, not glorified walking paths. Experience the true essence of mountain biking on machines designed to tackle the rugged terrains of Nelson's trails.
3. Extensive Range of Acoustic and Electric Bikes: We house a diverse range of acoustic and electric bikes in various sizes and models. Whether you're a seasoned pro or a biking newbie, tall or short, prefer a leisurely ride or a thrilling sprint, we have a bike that will suit your experience, height, and preferences.
4. Expert Set-Up Before Your Ride: Before you hit the trails, our skilled technicians will tune the bikes to your weight, set up the brakes and pedals to the style you are accustomed to, ensuring a personalized riding experience. Your safety and comfort are our priority.
5. Knowledgeable and Passionate Staff: Our staff are not only experts in mountain biking but are also passionate about ensuring you have an exhilarating and safe biking adventure in Nelson. From recommending trails to offering biking tips, we're here to make your mountain biking experience unforgettable.
At Gravity Nelson, we go the extra mile to ensure that your mountain biking adventure is nothing short of exceptional. With a vast array of top-tier mountain bikes and a team of biking enthusiasts ready to assist you, your journey through the captivating trails of Nelson promises to be a memorable one.  To further make your group adventure exceptional Gravity Nelson also offers:
– Guided or Self-Guided Rides: Opt for a guided tour with our experienced guides or venture on a self-guided tour with our recommended routes.
– Shuttle Services: We offer shuttle services for a hassle-free biking experience.
Recommended Rides for Large Groups
– Kaiteriteri Mountain Bike Park:  A wide range of beginner-friendly trail offering beautiful scenic views, and the option to chill out at a cafe next to the beach afterwards.
– Codgers Mountain Bike Park:  A wide range of wider intermediate level trails for those looking to challenge themselves but still catering to a broad range of abilities.
– Fringed Hill:  With three massive 600+m vertical descents including Te Ara Koa a 5km long Grade five trail, and Butters and FDH being double black trails this hill provides advanced trails for the adrenaline junkies in your group.
 Top Rides for Mixed Ability Groups
– Cable Bay Adventure Park:  Ensures fun and adventure for riders of all skill levels with several trails for each ability level, and an excellent cafe on site to relax at afterwards.
– The Coppermine Loop: an epic 40km loop with 1000m of vertical climb this amazing backcountry ride is generally suitable for all levels as it contains very little technical riding.   Due to its length however less fit individuals might be advised to rent an electric mountain bike rather than an acoustic bike.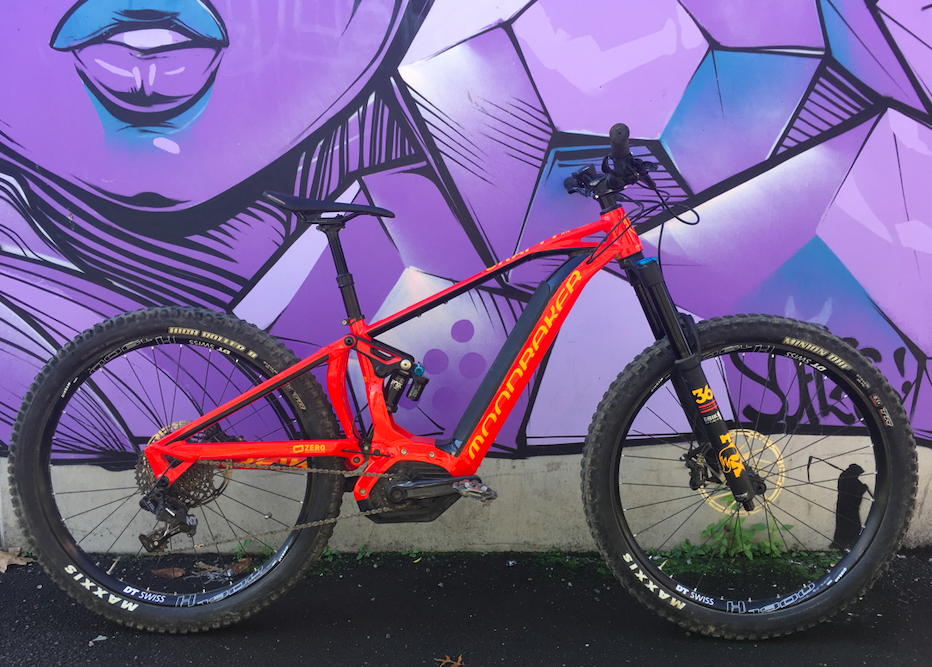 FAQs
– What brands of mountain bikes do you offer for rent?
– We offer high-end mountain bikes from Mondraker, Santa Cruz, and Transition Bicycles.
– Do you provide helmets and other safety gear?
– Yes, we provide helmets and encourage all riders to wear appropriate safety gear, we have some knee pads to loan.
– Can we opt for a guided tour?
– Absolutely! We offer guided tours to ensure a memorable and safe biking experience.
Explore the exhilarating trails of Nelson with your group, riding on top-notch mountain bikes from Gravity Nelson. For inquiries and reservations, contact us at info@gravitynelson.co.nz. Experience the thrill of mountain biking in Nelson with Gravity Nelson – your go-to destination for mountain bike rentals in Nelson.