Inspiration for your next dream mountain bike. Bikes recently sold at Gravity Nelson.
Welcome to Gravity Nelson's photo gallery of amazing mountain bikes sold in the past. Looking for inspiration for your next dream bike? You've come to the right place! Sit back, relax, and enjoy browsing through our collection of high-performance bikes that have already found their forever homes.
From sleek carbon fiber hard-tail frames to rugged full-suspension rigs, our gallery has it all. These bikes may be long gone, but their memories live on in the amazing adventures they have taken their riders on. Whether you're a seasoned pro or a novice rider, there is sure to be something that catches your eye and gets your heart racing.
At Gravity Nelson, we take pride in offering the highest quality mountain bikes from top brands such as Santa Cruz, Transition, Evil, and Mondraker. Our knowledgeable staff is always available to help you find the perfect bike for your needs, whether you're looking for a lightweight carbon fiber hardtail or a rugged full-suspension rig for hitting the gnarliest trails.
But we're not just a bike shop – we're a community of passionate riders who love nothing more than sharing our love of mountain biking with others. Our shop is a hub for the local biking community, where riders of all levels can come together to share stories, swap tips, and plan their next epic ride.
So why wait? Take a look at our gallery of amazing bikes and imagine yourself tearing up the trails on one of these high-performance machines. And when you're ready to take the next step, come visit us at Gravity Nelson to see our current stock and talk to our knowledgeable staff about finding the perfect bike for you.
Remember, at Gravity Nelson, we don't just sell bikes – we sell experiences. Whether you're a weekend warrior or a hardcore shredder, we have the bike you need to take your riding to the next level. So come on in, take a look around, and get ready to discover your next dream bike!
Although these particular bikes are long gone, you can check out bike we do have in stock, and bikes available for pre-order by following the link HERE.
Juliana Roubion C SAM Small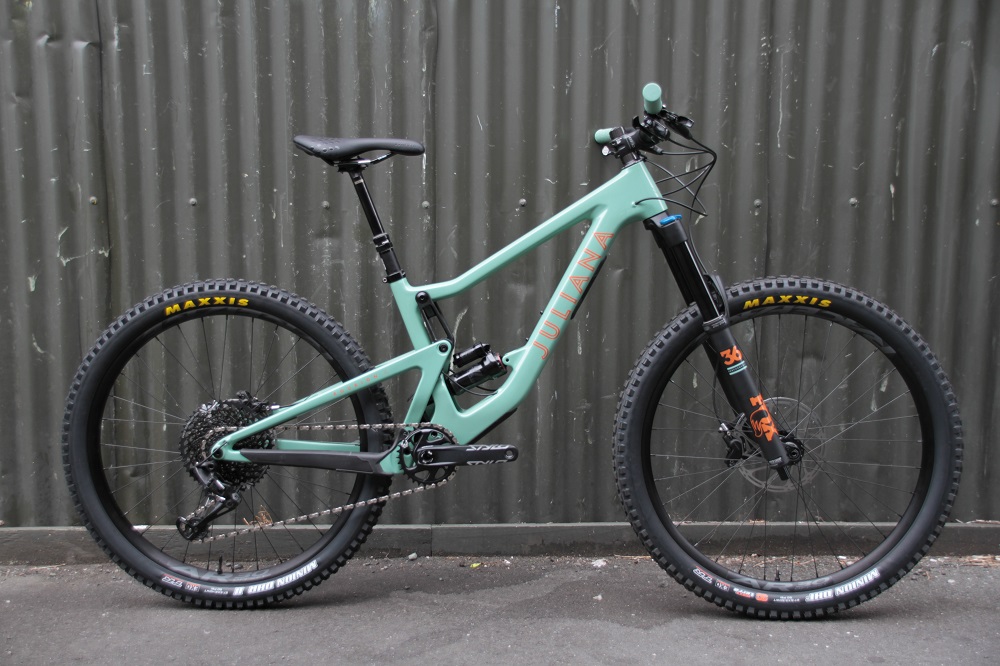 2019 L Santa Cruz Hightower LT Carbon CC X01 kit (Clay and Carbon)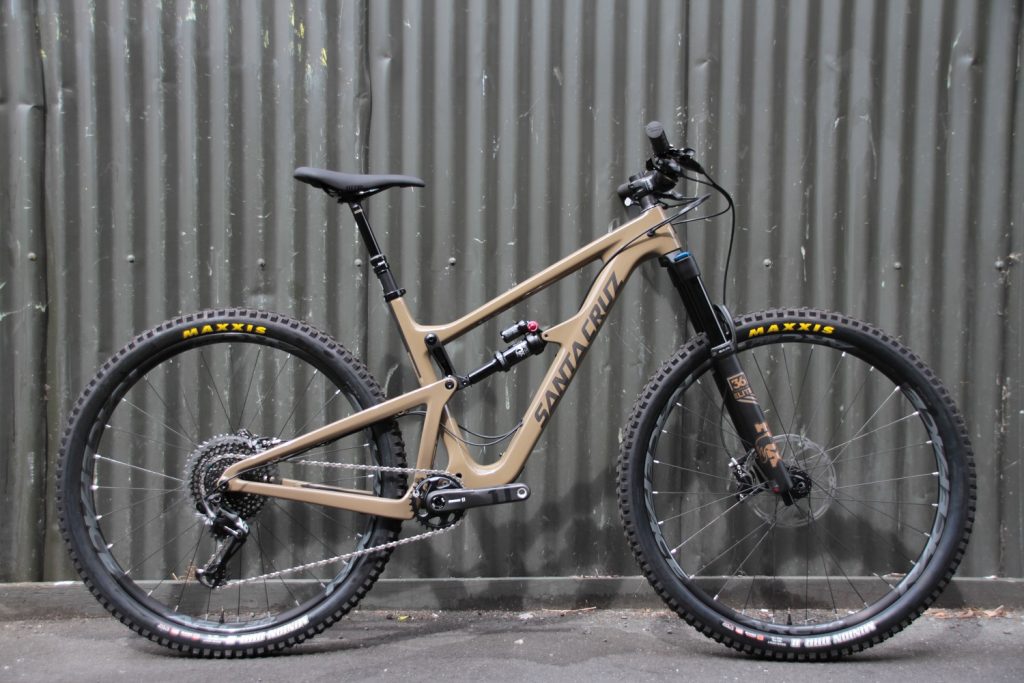 Build Details:
150mm Fox 36 Performance Elite DPX SRAM X01 Eagle 12-spd drive train and cranks SRAM Code RSC brakes Cane Creek 40 IS Integrated Headset SCB AM Carbon Bars Race Face Aeffect R 50mm Raceface ARC 30 offset rims Maxxis Minion DHR II & DHR Rockshox reverb stealth dropper WTB Santa cruz seat  
2019 Santa Cruz V10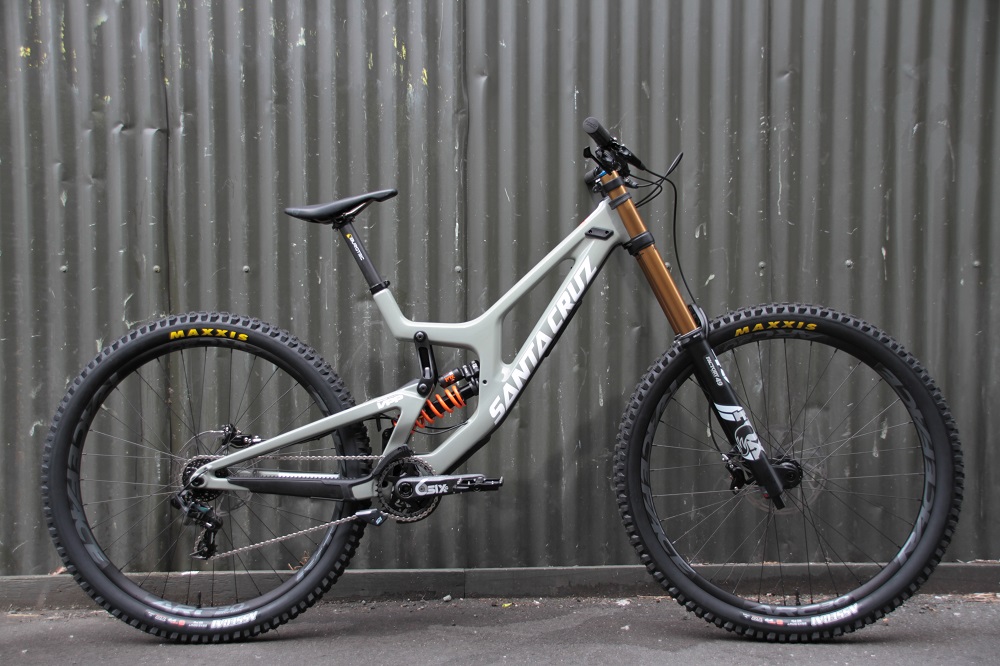 2019 L Santa Cruz Blur C R Kit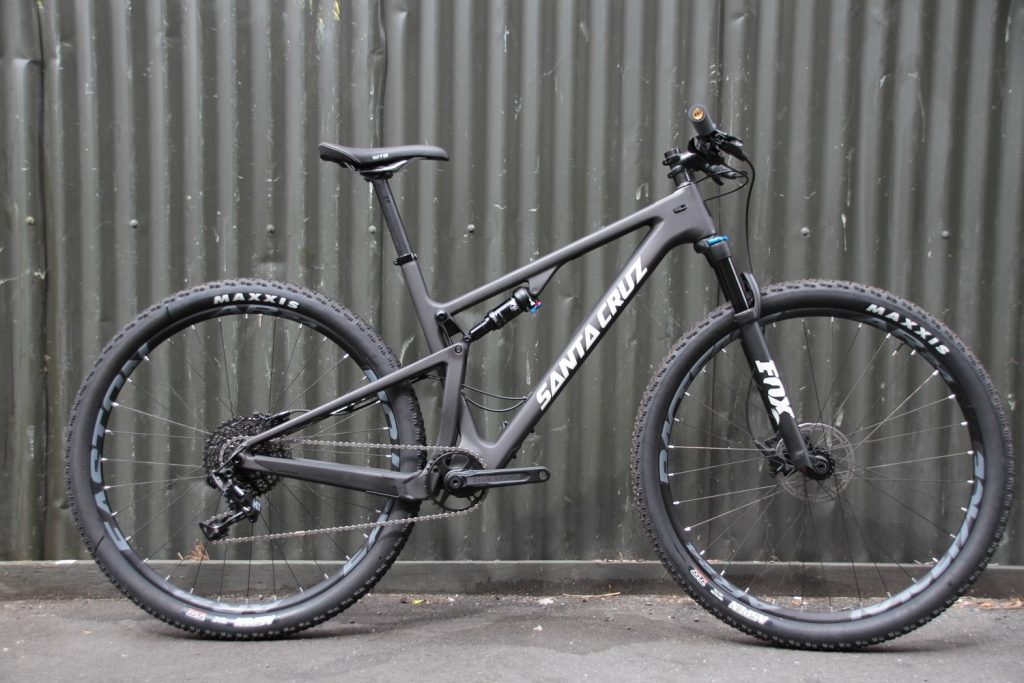 2019 M Santa Cruz Bronson 3 Carbon C SAM kit (Industry Blue & Gold)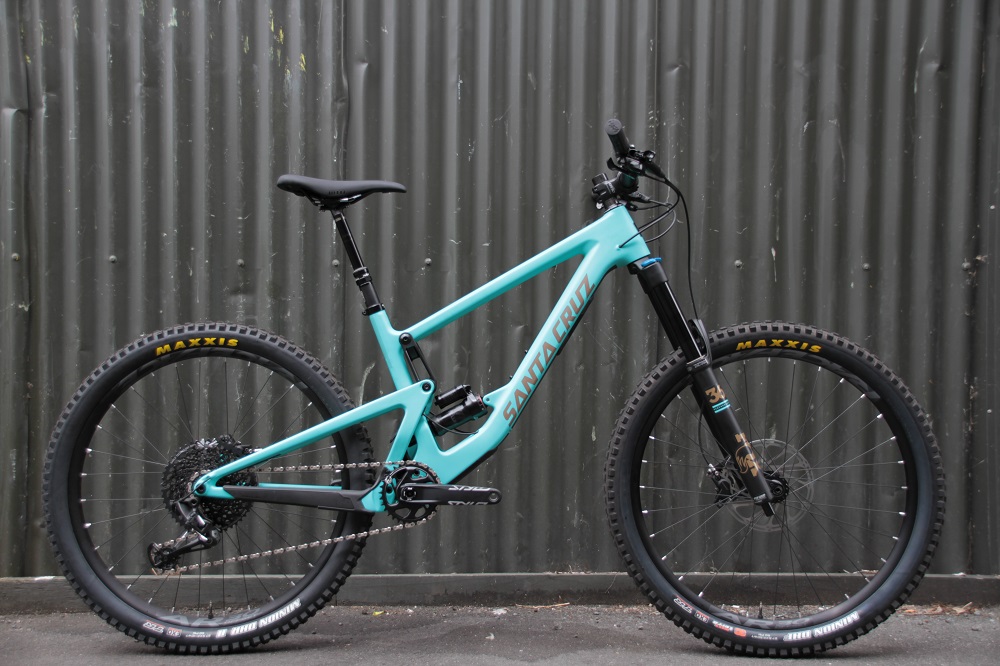 Santa Cruz Nomad CC X01 build Kit – X Large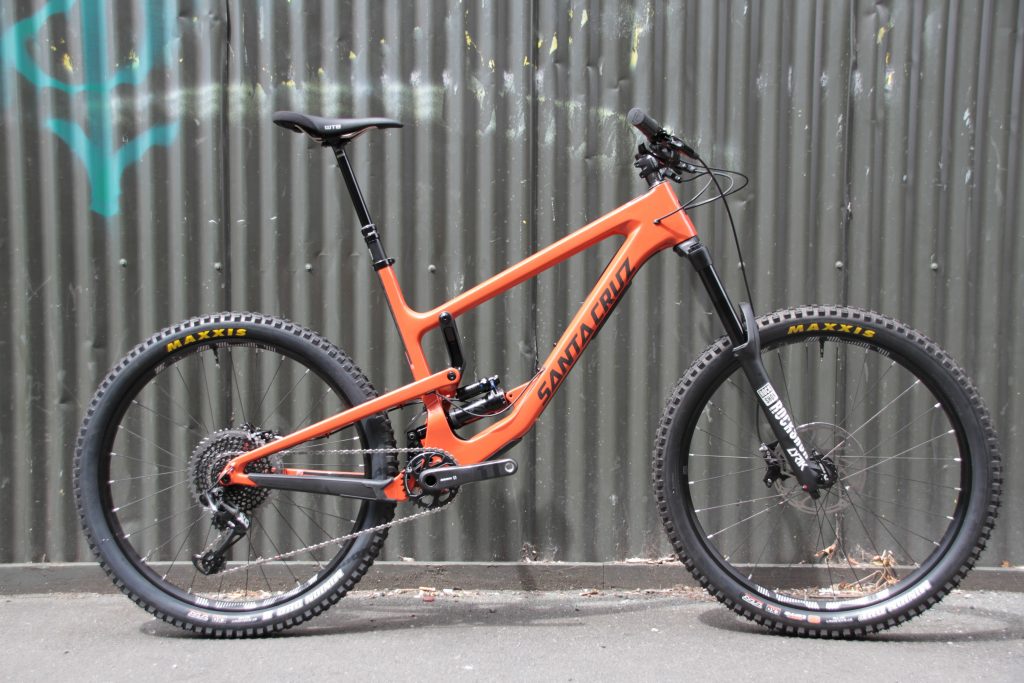 Santa Cruz Bronson 3 C SAM built Kit Large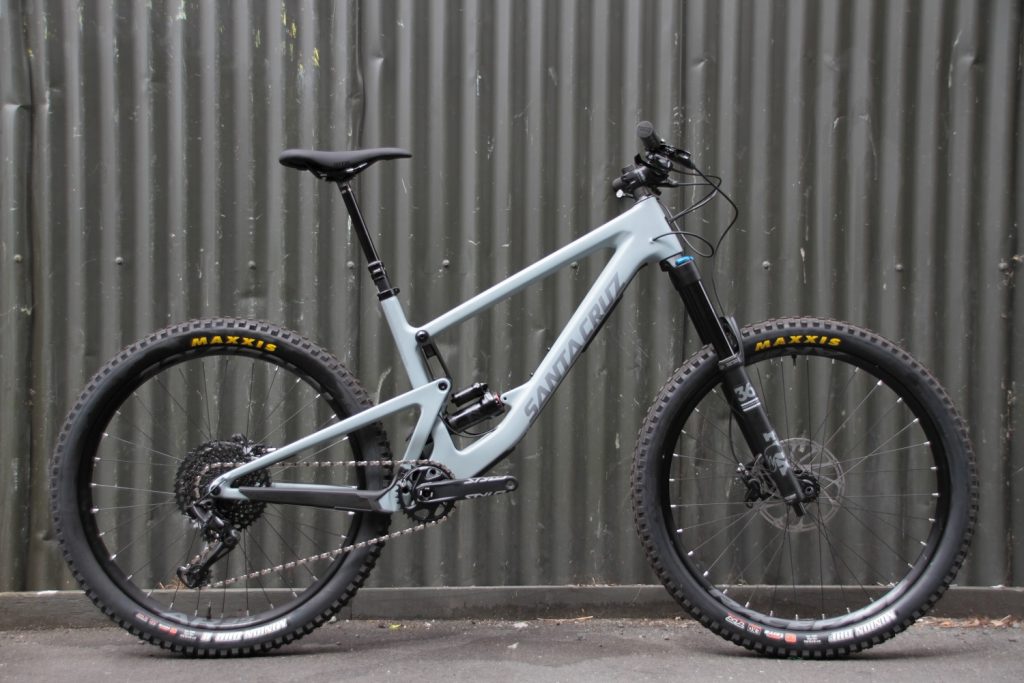 Santa Cruz Nomad C SAM built Kit Large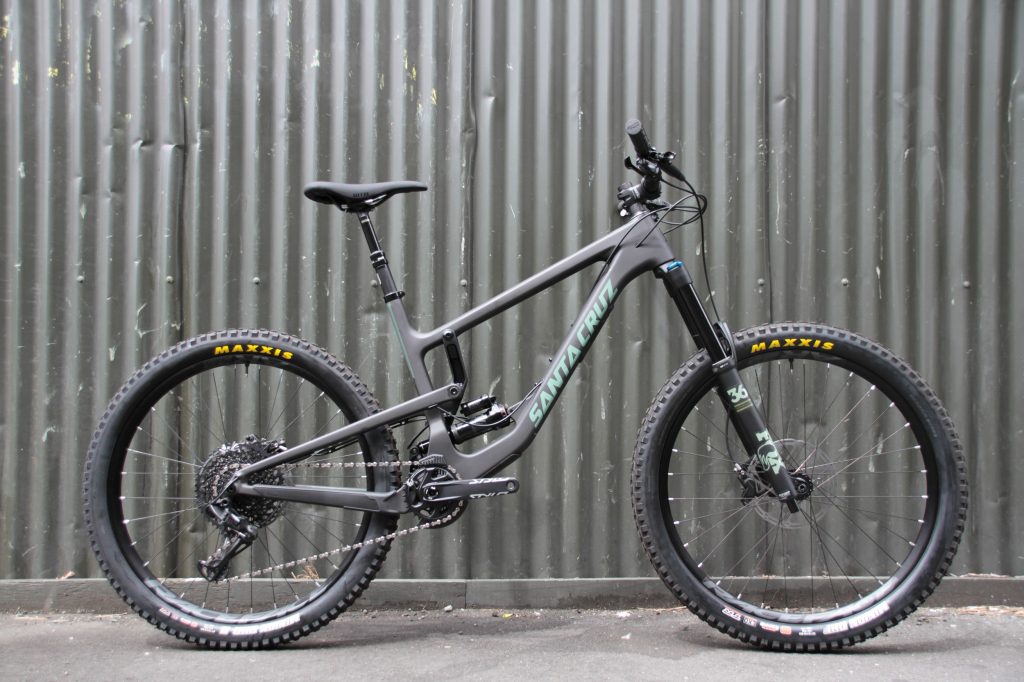 2017 Medium Santa Cruz Bronson (Kalimotxo & yellow)
Gravity Nelson is super stoked to offer great off-the-shelf complete bike packages. Check out the range of bikes online and get in touch for pricing and availability.
Santa Cruz Bikes  Juliana Bikes
Check out mountain bikes currently available in stock or for pre-order HERE.