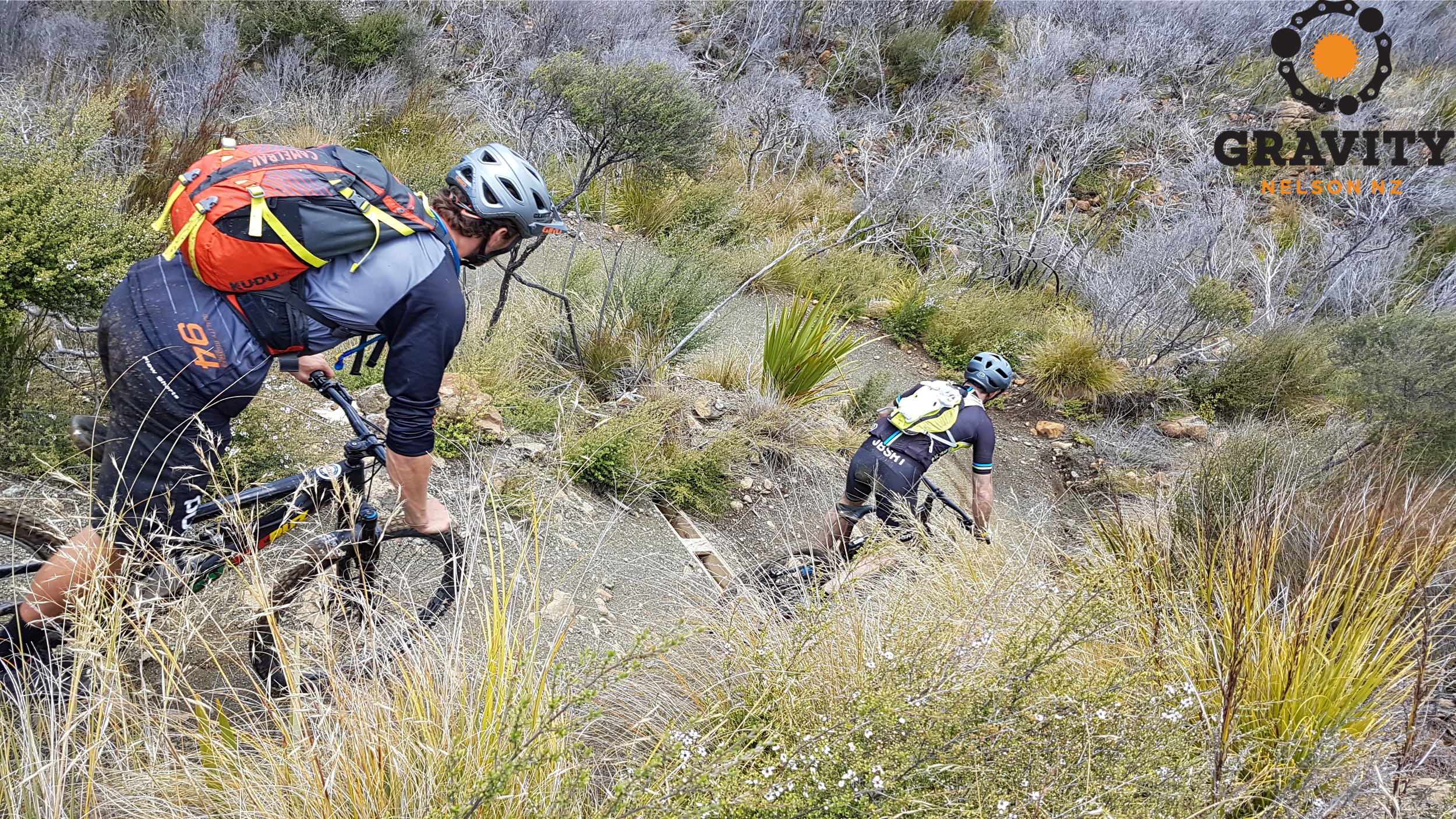 Imagine if you would, a dream mountain bike destination, somewhere with a massive variety of world-class trails, an information centre where helpful people who are passionate about mountain biking will assist you to figure out the best trails for your abilities, maps and guide books are available, there is a wide range of options for shuttles and guided trips too, a workshop to fix your bike quickly and efficiently or to build you a custom dream bike, plus bike rentals, bike washing facilities, coffee, snacks and food, showers so you can clean up after your ride, and a great bar to relax in afterwards — all right there in one central hub with lots of parking. Sounds like the impossible dream, doesn't it?
Except that it isn't impossible. Gravity Nelson has created just such a "virtual" hub right in the center of Nelson  at 53 Bridge Street, behind the Westpac in the Pocket Park alongside the food carts.
Gravity's hub includes:
Central access to Nelson's fantastic world famous mountain biking trails. These trails recently earned an IMBA GOLD Level rating, Nelson city is at the center of them all.
A pleasant 4km flat ride to some of the best riding in Nelson: the Codgers and Sharlands trail areas, the scenic Dunn Mountain loop, plus the Grampians for some old school fun.
A full workshop for maintenance, repairs, and custom bike builds.
A mountain bike rental fleet of high-end Santa Cruz Bronsons, plus access to a fleet of Avanti Torrents.
Coffee, snacks, energy bars and gels, plus other ride supplies.
Free bike wash facilities.
Extensive parking in the Wakatu car park.
Pay showers in nearby Montgomery Square.
More great food from the wonderful food trucks in the Pocket Park.
Guide books, maps and free advice about the best trails to ride.
Shuttle services, guided tours, and coaching packages.
Nelson Mountain Bike Club memberships and trail permits, plus information about how to donate to the trail builders around Nelson.
A 100m walk to the Craft Brew Depot on the other side of the Wakatu car park for a relaxing pint afterwards.
It's all right here, come on down!