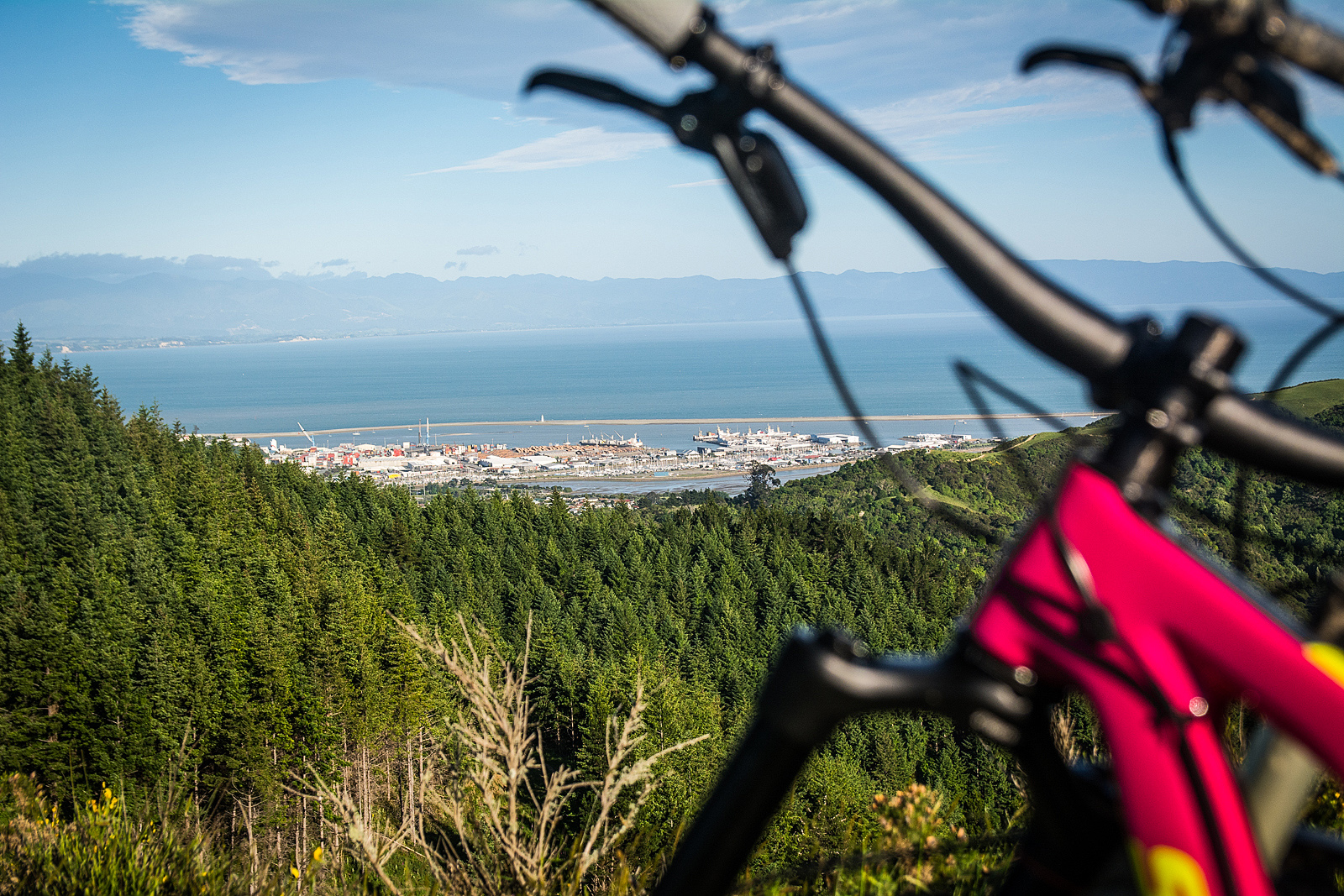 I just finished up a fantastic morning showing Mike, Steffen, and Karin around the trails in Codgers. Helibike Nelson now offers "Orientation Rides" guided by the staff at Gravity Nelson, these three-four hour session are aimed at riding several trails in an area while explaining the layout of other rides and links in the area.  Too often we have seen riders come to Nelson and leave disappointed because they couldn't figure out the best loops, connections, and grades of trails to do. This new service enables people who haven't ridden in Nelson before to get familiar with the often confusing, but fantastic riding in the region in a fun and safe manner, with an emphasis on evaluating ride skills, recommending appropriate trails to explore, suggesting logical progression in the future, plus making sense of the topography and layout of each ride area.
Today's ride was an Intermediate level Orientation Ride based in the Codgers area, we rode from the Gravity Nelson trailer out on a loop consisting of Turners, Top Dog, and Hot Box, then back to the trailer.  Not only was the riding great fun, but we were able to point out and explain the various points of access, grades, and "logic" of Hulk 'n' Hogan, Firball, IV Line, Lollipop, Smasher and other trails. Plus of course we could point out where Fringe hill is, and the rides based in the Sharlands area.
Mike is new to Nelson, and purchased a year's membership to the Nelson Mountain Bike Club as he will be riding here much more from now on. Steffen and Karin are from Germany and in town for a week, they were able to purchase two week riding permits from us, as well as rent Santa Cruz Bronsons from us.  Later in the week they plan to rent bikes from us again and they now have a feel for the lay of the land so they are much more comfortable they will hit the right tracks for their abilities, without the need for a guide.
If you are interested in joining an Orientation Ride, please contact the team at Gravity Nelson, or Steve at Helibike Nelson.  Orientation Rides are available for all levels from beginner to advanced, and in any of the riding hubs around the Top of the South, including: Codgers, Sharlands, Silvan, and Kaiteriteri mountain bike park.