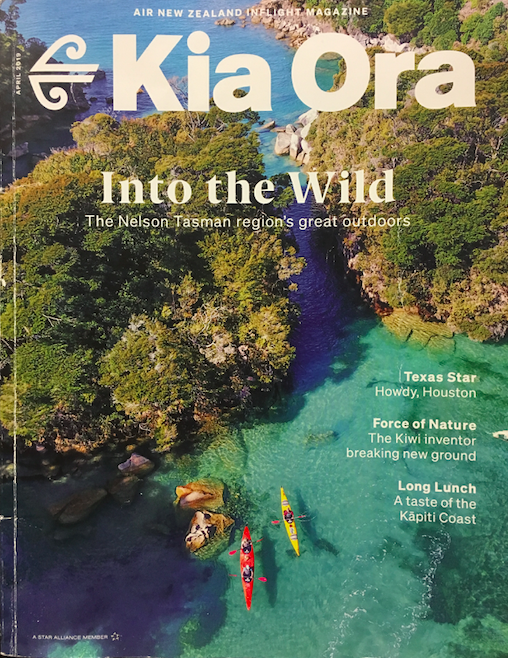 Gravity Nelson is stoked to be featured in the Wild Tomato magazine and in Air New Zealand's Inflight magazine, Kia Ora. Mountain biking is gradually becoming more known in this sunny town of Nelson, and Gravity's name is reaching more ears and eyes. For a growing business, this is vital and makes us all very happy and grateful.
From the Wild Tomato magazine article: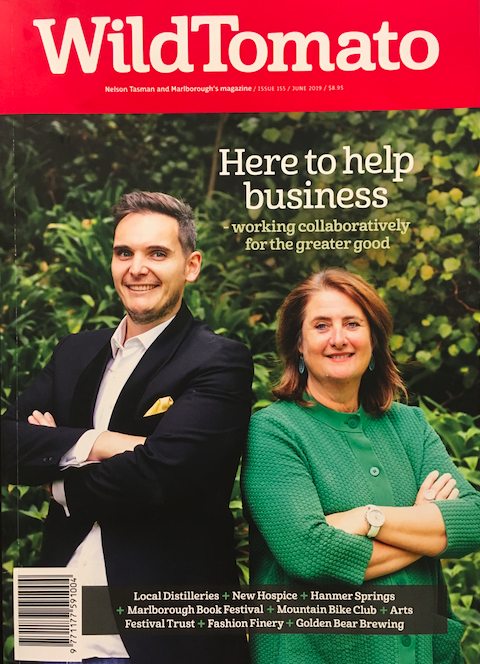 Taking up the Challenge
Wild Tomato sports colonist, Phil Barnes hits the mountain bike trails around Nelson, with guidance from a specialised coach.
Photography Anne Karschunke
I enjoy mountain biking on safe trails and like to get into the
back country but I was never one for taking on what to me were challenging downhill sections. The adrenalin buzz is great but the fear of crashing is even greater and the consequences too extreme.

To my mind, you could get the equivalent thrill from other sports without the risk. If you come off on a surfboard or on the snow on skis or a snowboard, you are unlikely to get hurt. Generally you just plough into the water or slide along the snow.
But with a mountain bike if you come off rocky trails at speed, you can get seriously hurt.
"Don't hesitate – follow the line and just go for it," people would say, whenever I took part in triathlons involving mountain bike sections.
That is easier said than done if you lack confidence and the necessary skills to ride off-road. And my confidence had been further dented after coming off a trail in Spain two years ago when being pressured to keep up with people far more experienced and skilled than myself.

Help along the way
So when Gravity Nelson offered to take me mountain biking
in the Nelson back country I was hesitant. However, owner/ manager Alistair Matthew told me if I spent two or three hours with one of the company's coaches, it would help me regain the confidence to start riding again.
So I met up with coach and guide Skye Irwin to ride on some of the Codgers tracks on Tantragee Saddle.
Skye was both patient and professional. She set me up with a Santa Cruz Nomad bike to suit my weight and height.
The bike was way in advance of anything I was used to and made riding in the hills easier and more pleasant.
Its features included front and back suspension, thick knobbly tyres, powerful hydraulic brakes and a dropper post enabling you to instantly adjust your seat's height to suit the terrain you are riding on without needing to get off to adjust it manually.
However, despite these benefits you still need the skills to ride up there.
Safety checks
Skye firstly took me through a thorough bike safety check. Some of this was basic common sense but not stuff you think to check each time on a road bike. She explained that when mountain biking there was a far greater chance components would get damaged or rattle loose.
So we checked there was no grinding or dirt in the components, checked the suspension and the tyre pressure, the spokes, the brakes and that the quick release levers for the wheels were still secure.
When we started riding the first thing I noticed was the power of the brakes. "Think of it as if you're squeezing a tube of toothpaste. You don't squeeze it too hard or it goes everywhere", she said.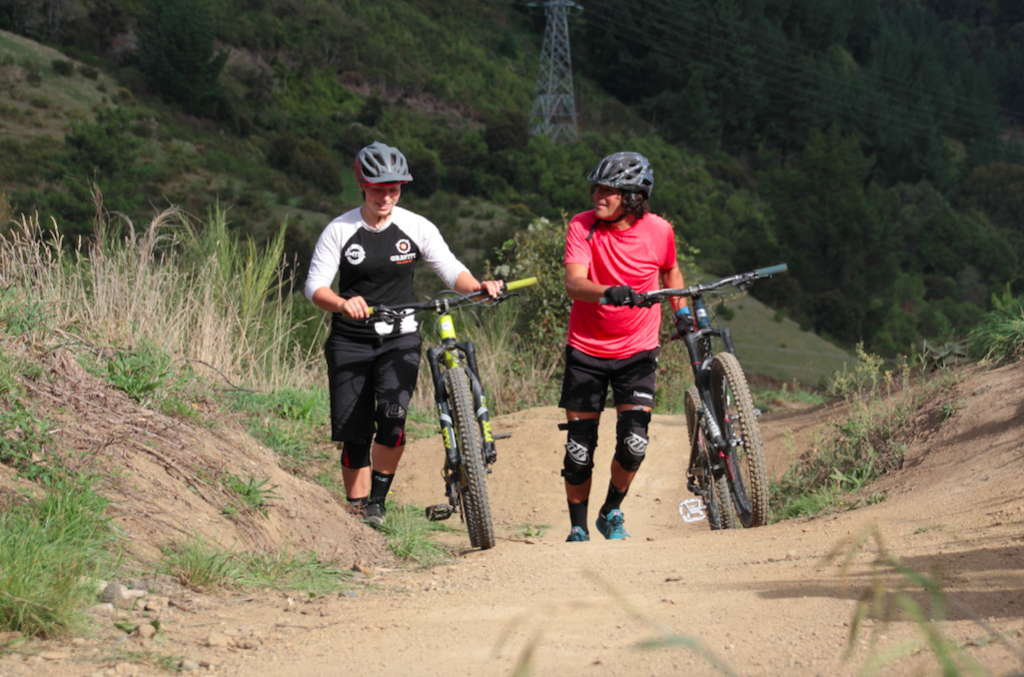 "And only put one or two fingers on the brakes. The other fingers need to be on the handlebars for maximum control."
We then practised a range of basic techniques on a series of bumps leading into what for me was a tight corner. These included keeping the pedals level to give safe ground clearance and avoid clipping obstacles, and keeping the chin over the stem of the bike so that the body is over the centre.
Good advice
"This gives you safe ground clearance and even weight distribution between the feet. It also makes it easier to make adjustments," she said. We covered getting the body into the 'attack position' and then going up and down with the bumps built into the track while pushing into the manoeuvre with the arms and legs.
We also covered what was termed 'pumping' as a way to keep the tyres in contact with the ground and not lose control on the downhills.
I struggle taking tight corners but discovered through Skye there was one major reason for this. Instead of looking at where I wanted to go I was staring at the tight bank ahead of me.
"Look where you want to go and the bike will follow," she said. And it did! Just like on a surfboard or snowboard!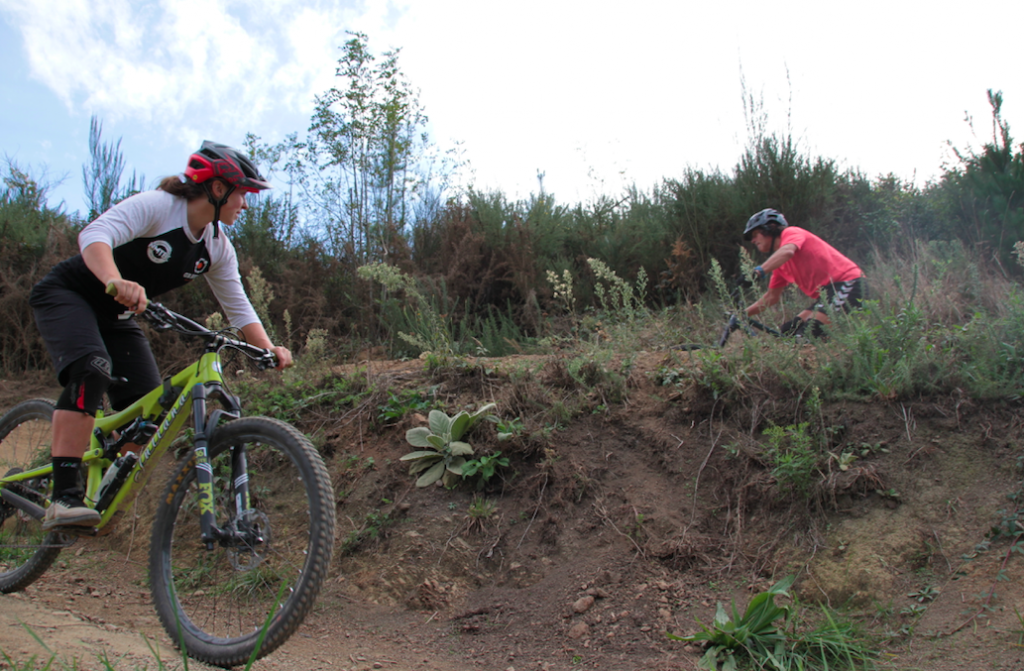 Canadian-born Skye has a genuine passion for the sport and her job as a coach and guide. She started mountain biking through her brother who has competed for Canada in downhill events.
In the 18 months she has been in New Zealand she has done several of the major trails including riding the Old Ghost Rd and Heaphy tracks alone, partially in the dark and in the snow.
Then in October she completed the 3000km Tour Aotearoa Trail from Cape Reinga to Bluff with her 64-year-old father.
"We took 33 days to do it and took just one day off. That was in Nelson so we could get our bikes serviced and repaired."
She says she loves the lifestyle.
"All mountain bikers tend to be similar in terms of their values and lifestyle."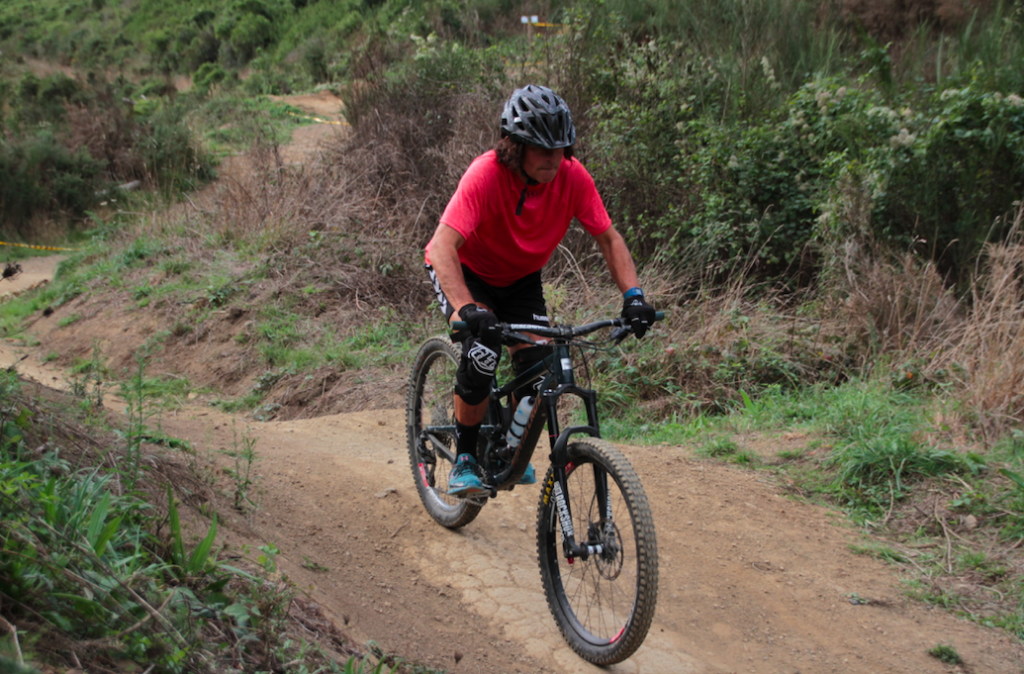 Death road
Her boss, Alistair, has an even more colourful background. Before returning to New Zealand two years ago he spent nearly 20 years in Bolivia. He founded the first mountain bike company to start taking people down Bolivia's world famous camino de la muerte, known as 'death road' in English.
The road starts high up in the Andes at 4950 metres and descends to the tropical jungle. Alistair estimates he has biked down it at least 1200 times. Several impressive videos can be viewed on the company's website including television features on Australia's ABC and 10 News networks showing him guiding thrill- seeking tourists down the windy narrow road with massive drops over the edge and no safety barriers.
Skye and Alistair say the Nelson/Marlborough area has so many top-class mountain trails that it is a pity more people are not using them. As a way to encourage more people into the sport, Gravity offers coaching for either groups or individuals covering such skills as cornering, jumping, drops and pumping.
It also hires out bikes, provides a shuttle service to the trails, does bike repairs and guides riding trips on many of the region's tracks. I undoubtedly picked up some useful riding tips and will certainly feel more confident riding in the hills in the future.
From Air New Zealand's Inflight Magazine:
Mountain Biking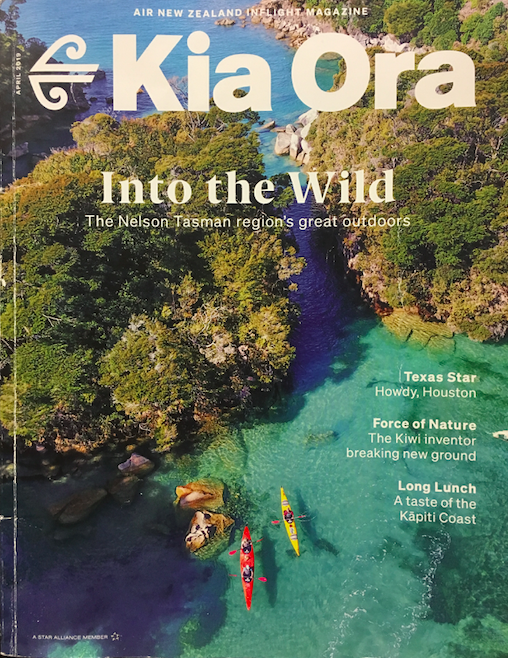 The Nelson Mountain Bike Club has more than 3000 members which, for a city of 50,000 people, is extraordinary and reflects just how good the mountain biking is in the region. Within an hour's drive you can access a remarkable range of terrain, from the Kaiteriteri Mountain Bike Park to the Richmond Hills and Silvan Forest trails (mtbtrailstrust.org.nz) to the Gorge (thegorge.nz), a 70km network of hand-built trails through beech forest in the Wairoa Valley, complete with shuttle service.
A few years ago, the International Mountain Bicycling Association accredited Nelson Tasman as a "gold ride centre" on the strength of its world-class trails, which run from beginner to double-black grade-5 thrillers, and their easy accessibility.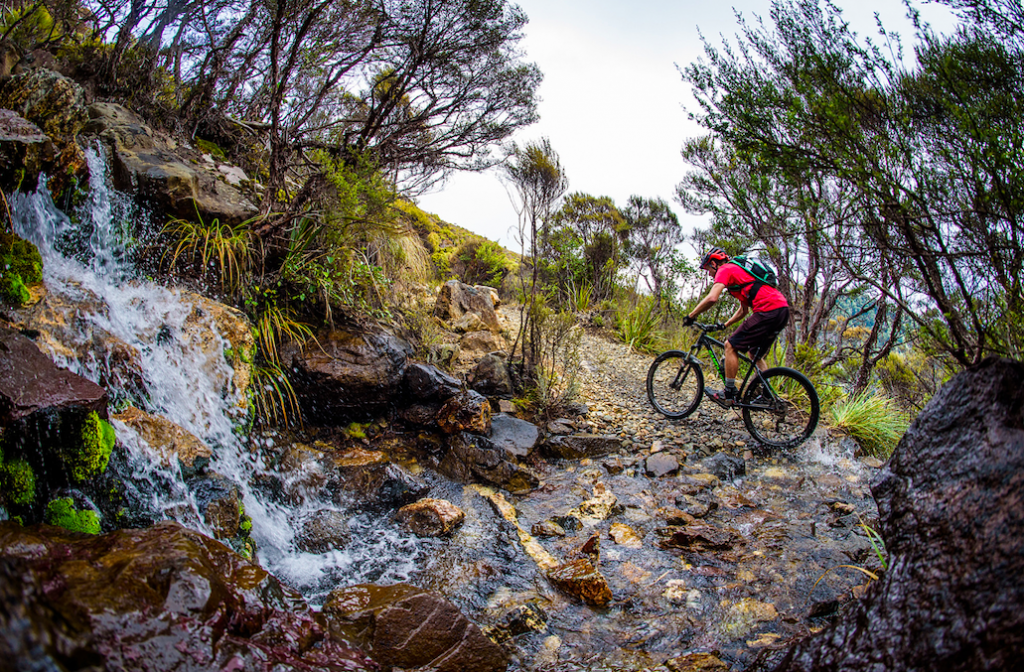 The most accessible of all is Codgers Mountain Bike Park, a predominantly intermediate-level park 10 minutes from the CBD you could do it on a Mondraker E-bike from Gravity Nelson NZ (gravitynelson.co.nz). The store also rents high-quality conventional Santa Cruz mountain bikes but with an e-bike you can squeeze in twice as many tuns, and the Mondraker handles the downhill beautifully.
The pick of the rides at Codgers are Firball, a grade-3 which begins high above the cit with views over Tasman Bay, and the flowing and well-groomed P51. The gentle grade-2 Tu Meke is good fun for beginners.
If you have more tie up your sleeve and a hankering for something more challenging, check out the grade04 Te Ara Koa trail on Fringed Hill. You'k have to incest an hour of climbing, the the return is up to 30 minutes of downhill through forest. Te Ara Koa translates as "trail to happiness".
It pays to check trail websites or Nelson City council (nelson.govt.nz) for park closures.
Thanks for the features! We love it!