Nelson Shuttle Pricing
$75 for a half day (3 runs)
$125 for a full day (5 runs)
Our pricing is based on a $25 per run per person rate. There is a 10% discount for Nelson Mountain Bike club members, and a Tasman Pine Forests/Ngati Koata riding permit (included in the club membership) is required for some trails. We usually tailor the days riding to the trail conditions and the groups riding ability.
As of January 2019 Gravity Nelson is able to Shuttle in all trail locations around Nelson. Thanks to the generous land owners, Ngati Koata and land managers, Tasman Pine Forests. Not to mention the brilliant Nelson City Council who are strong supporters of mountain biking in the region.
Popular trails and locations include;
Fringed DH and Te Ara Koa from Fringed hill summit (798m)
Involution in the Marsden Valley (728m)
629, Peaking Ridge, Crankenstein and Mutley's in the Maitai valley (629m)
Sharlands trails- Maitai face, Aorere, Keyboard Warrior, Mr. Chomper, Kaka DH, Putakari, Broken Axe and Supplejack.
Codgers trails (Please contact us for details around this location)
Wairoa Gorge (Only on days the club isn't operating, and only with one of our coaches or guides riding with the group).
The Rameka trail.
Trails range from Grade 3 to Grade 6 and suit trail/enduro bikes as well as Downhill bikes.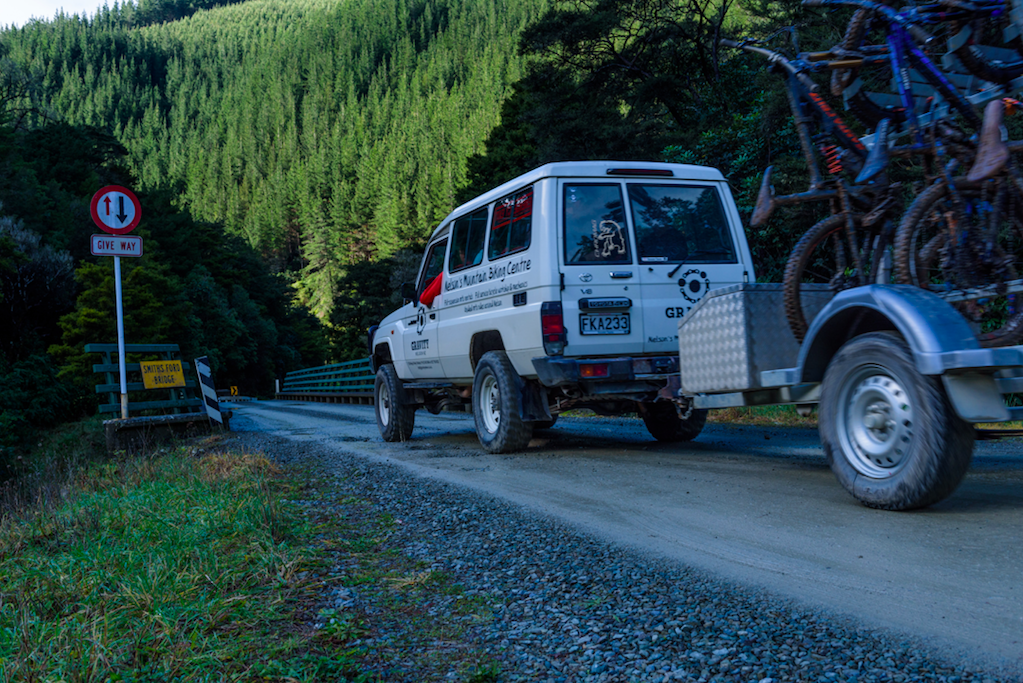 Gravity Nelson has two commercial shuttle vehicles:
i. Ford Ranger XLT that very comfortably seats 4 riders plus a driver, and can carry up to 12 bikes (or 6 bikes and a mountain of luggage).
ii. Toyota Landcruiser long body troop carrier that seats 9 riders and can tow a trailer for all the bikes and luggage you need to take.
Please don't hesitate to contact Gravity with your dream riding itinerary and we can help to pull together the best possible combination of services to meet your needs.