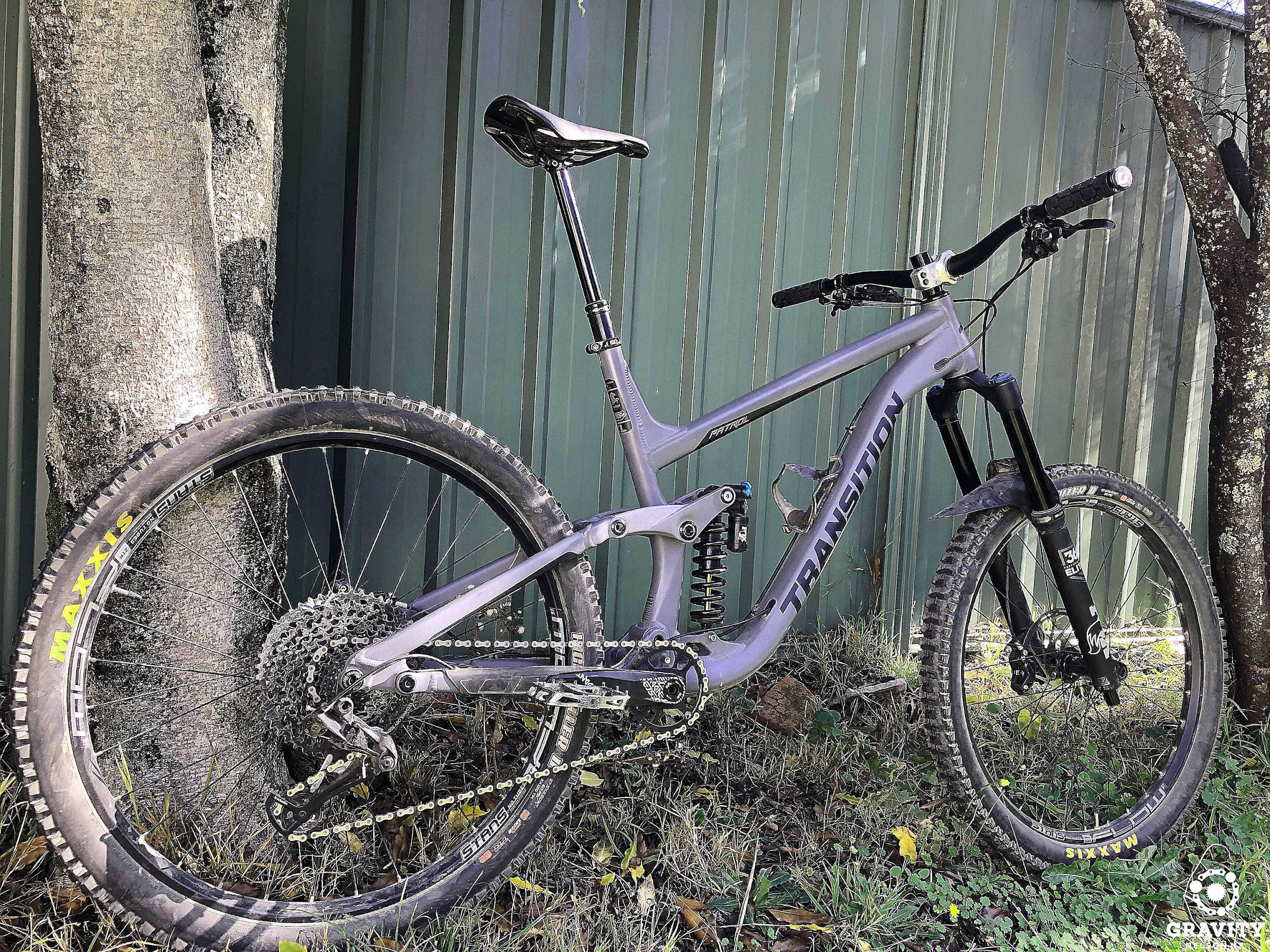 Mountain Bike Review
I've had a hiatus from the Transition brand for a few years now, so was excited to build up this new bike, and now that I've been riding new Transition Patrol Alloy GX for a few months I can say that so far I am really enjoying this bike. After the initial bedding in and setup period that you go through with any new bike, I feel I've got this thing pretty dialed.
How it Feels
The first thing I noticed when I got on the bike was the sizing. I'm 187cm and the XL feels really good. My previous bikes were also XL and we got on great but they never felt long enough. I like running a short 35m stem, so with this bike's longer top tube I feel right at home and the overall wheelbase is also longer compared to my previous bikes. This adds so much stability to the bike when it gets choppy; but the shorter offset fork also makes it feel maneuverable and really confidence inspiring when being aggressive with the front end. When the trail heads south, the Patrol certainly feels awesome and holds its own against previous bikes I've ridden.
Long Travel
This is the longest travel bike I have owned for a while, and at first I was a bit worried that the playfulness I like in a bike would gone. Luckily this is not the case; I've found it to be super poppy and responsive. I did opt for a slightly heavier build, so if you are looking for a lightweight, then you would certainly want to change some of the options I went for. . Or maybe just go to the gym and do some lifting? Though the extra weight also helps with stability; super light bikes on rough terrain can arguably be twitchy. Obviously this does mean the first few rides I had to give it a bit more welly when going uphill, but I'm here to tell you it gets easier.
Another thing to touch upon; it's not a 29er. Granted the majority of people are trading up to the bigger wheels, I traded down after riding 29ers for a few years. 29ers are awesome, and I will probably ride one again at some stage, but I find that 27.5″ bikes are just great fun and extra playful.
Great Value Build
Some other reasons I went for this bike? Well, a while back I had a Transition Suppressor (26″) and I had a great time on it. But more importantly Transition is a great company to deal with and worth supporting. The Alloy GX build is amazing value for money; the spec is ace. And just because it's not made out of carbon doesn't mean it's not a great bike. Components wise, you get some of the best bits on the market; SRAM Code RSC brakes, FOX 36 Grip fork (I upgraded to the Grip2), Fox DHX2 rear shock, and full SRAM GX Eagle drivetrain which is just a workhorse. Some of you might scoff at this, but my favorite component on the bike is the BikeYoke Revive dropper post. It is so good; smooth like butter, cable actuated, and when it gets spongy you can bleed the air out at the turn of an Allen key.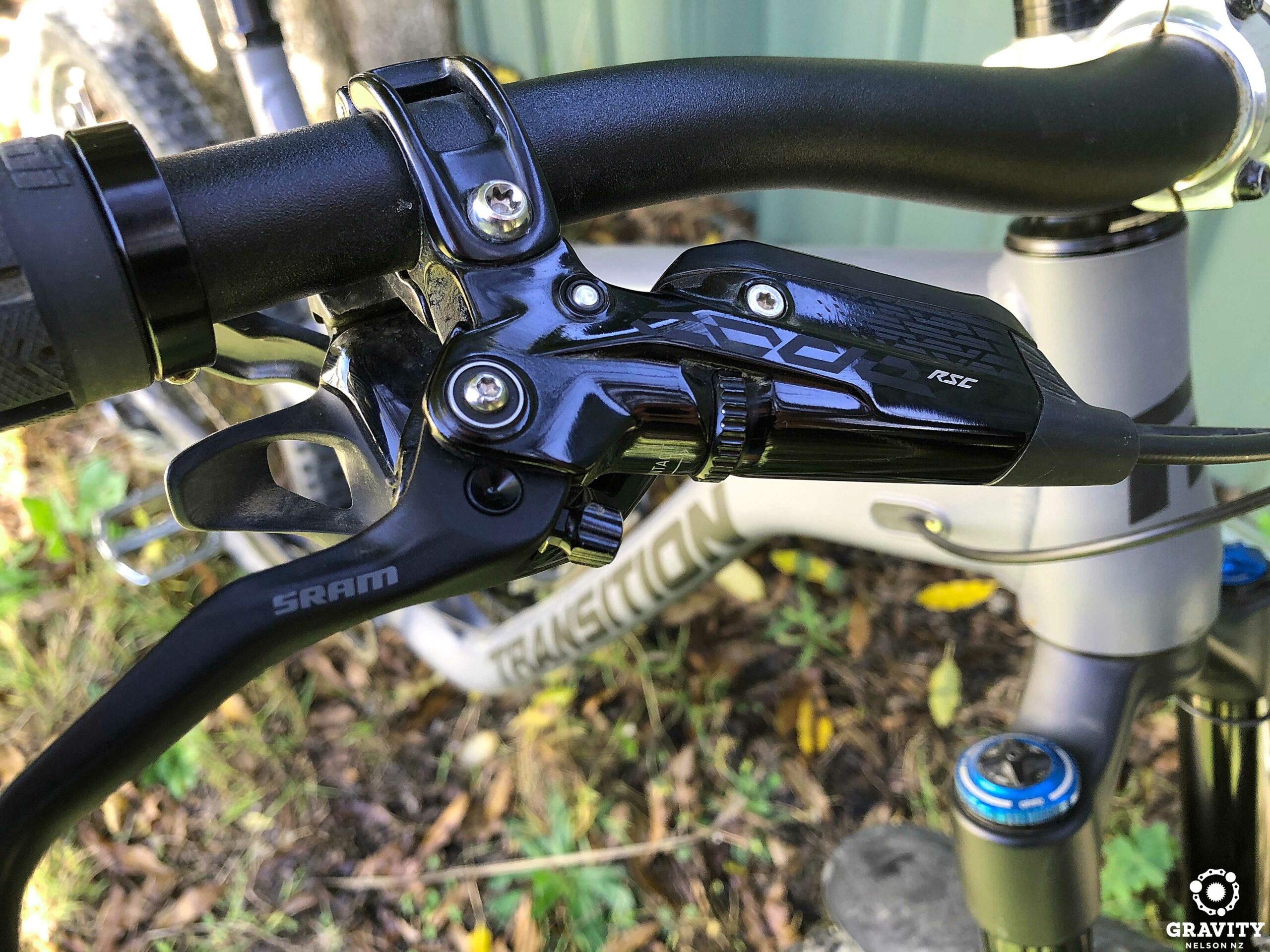 The only other changes I have made from stock (besides the fork damper) are a Chromag BZA 35mm stem (from a previous bike, its silver, classy), ANVL tilt pedals (a really underrated pedal, had these from a previous bike, ridden for a year, a couple of pins missing, but no bushing play), ODI Rogue grips (personally I like a fatter grip because I have large hands, I've found it saves a bit of arm pump too, winner!), a Specialized ARC Expert saddle (fits my behind real well), and finally my favourite tyres, the Maxxis High Roller 2 (Exo on the front, Double Down on the rear).
If you are looking for a bike that inspires progression, and is ideal  for South Island trails, then look no further than this ripper. Stop into Gravity Nelson and chat to us about options available!