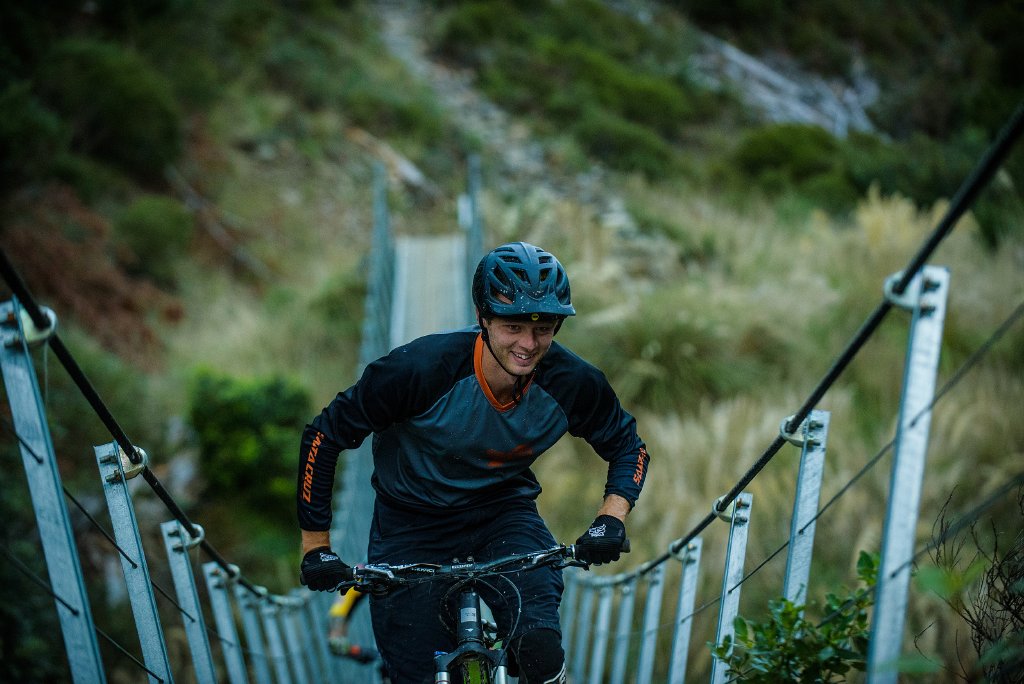 The Wairoa Gorge Mountain Bike Park is quickly becoming legendary for the stunning quality of its 70+kms of hand built trails. While there are  wide variety of levels of trails the Gorge is probably most famous for its gnarlier trails, largely because the Dodzy Memorial race was previously the only way the public could ride at the Gorge, and those harder trails were used for the race.  Now that the Gorge is open to the public, through an arrangement with the Nelson Mountain Bike Club, riders can sign up for shuttle days and ride these incredible trails (Gravity Nelson can also sell tickets and assist with booking a spot). Unfortunately many riders aren't even considering riding the Gorge as they think that it might be too hard for them.  The reality is quite different, there are plenty of Intermediate level trails to enjoy, and with a bit of advance planning a group of Intermediate riders could have a thrilling day of shuttle runs without getting in over their head.  In fact competent kids who are comfortable on Grade 3-4 trails could also have a great time at the Gorge (under appropriate supervision of course!).
Gravity Nelson recently rode the gorge with an eye to piecing together the best trails for Intermediate riders.  We believe the key is managing expectations and progression, and starting out with shorter runs to reduce the time pressure of meeting the shuttle and to avoid getting tired to early.  Our feeling is that riders who are capable of riding all of Silvain, and comfortable on trails like Turners, Top Dog and Hulk'n'n Hogan in Codgers  in Nelson will love a day at the Gorge.
A good half-run to warm up on and build your confidence is: No-pressure in to Tubuck Munch, then down to the Quarry LZ for pickup. This run is through beautiful native terrain and it suits riders that are relatively new to riding single-track.  By doing a half-run like this you have plenty of time to stop and look at the one or two trickier spots and still meet the shuttle.  A second run down these same two tracks should see you nicely warmed up and getting your groove on.
The next step is to try a full-run, probably the best to try first is: Benched as in to Bermed as, then Florence in to Quattro. This is a little more technical than the previous run, with a few more rocks and roots and an added element of exposure on some sections of trail.  Because it is a longer run it is possible a less experienced rider might miss the next shuttle, but that gives some time to chill out at the bottom and grab a snack.  Repeating this run again  on the next shuttle would really help to build your confidence.

The next run to tackle would be Creamed rice in to Free Range finishing off on Quattro. This run is about the same difficulty over all, but with less exposure but a few more rock/root features. Still very friendly for intermediate riders.

Once all 3 of these runs are being ridden with confidence, you can turn it up another notch with your next visit and tackle some of the other epic runs that the Wairoa Gorge bike park has to offer!

Riders who are unsure if they are up to tackling the Gorge can contact us for a guided "assessment" ride on some of Nelson's local trail networks, during the assessment ride we can also provide some coaching and help you raise your confidence and skills to the point where you will be up for a cracking day at the Gorge!  You may find that you are already up for tackling the Gorge, but just didn't know it.
Prices to visit the Gorge in 2017 are:
1. NMTBC Member, with Gorge add-on $95
2. NMTBC Member only (includes Gorge add-on for future bookings) $140
3. Non-Member (includes ONE DAY NMTBC membership valid at the WGBP only) $150
Cheers.