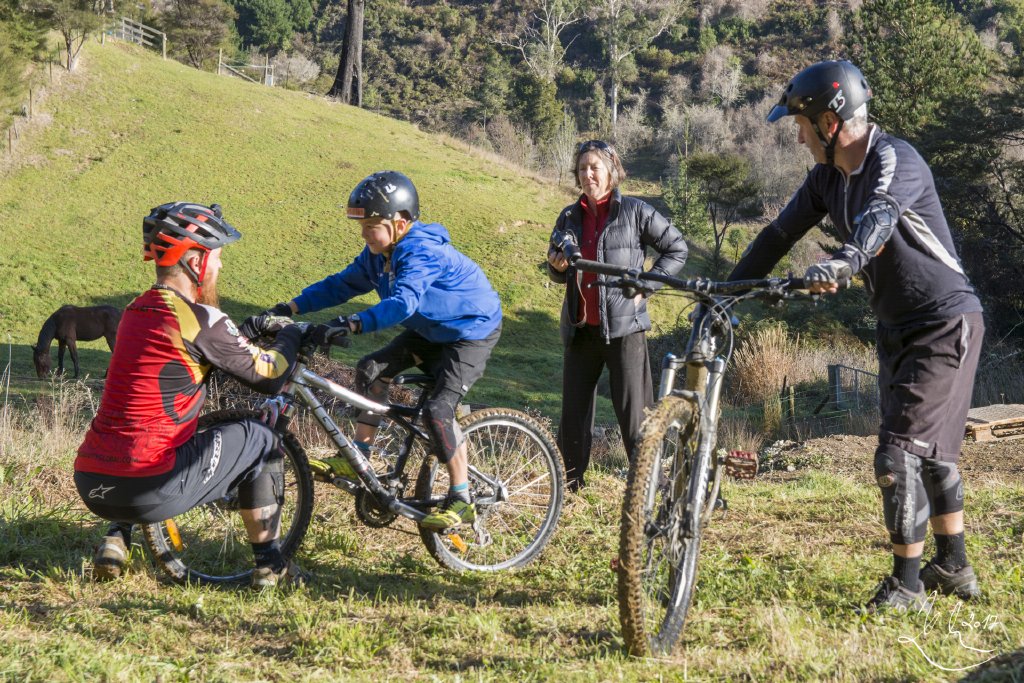 With the completion of our "Progressive Drop Zone" at the "Field of Dreams" in Lud Valley Gravity Nelson is thrilled to start our private customised coaching sessions.
Our team of coaches are able to offer a variety of courses at the "Field of Dreams", helping to solve your pet "problem areas", or refine and improve areas you want to coach in.
We are able to provide sessions for individuals and small groups, including family groups.  All of our jumps, rollers, corners and wood drops are designed to be friendly to all levels of riders while providing opportunities to progress in a safe and supportive environment.
Please contact us by email, phone, or Facebook chat to discuss possible sessions.
We also coach on Nelson's many Grade 2 & 3 trails, depending on what skills you want to work on.  For those of you hoping to improve your skills for tackling specific grade 4 & 5 trails we highly recommend working with us on Grade 3 trails, where we can remove much of the angst and danger while improving your skills.
We look forward to having an opportunity to help you squeeze even more fun out of your riding!
You can also check out videos from other recent coaching sessions on our Facebook page, here are three ladies tackling the drops at the "Field of Dreams". Plus photos from a recent "Ladies" Drops coaching session on Facebook HERE.