Kia Ora!
Summer is just around the corner and your bikes have probably seen a bit of wear and tear through the winter months, or if not, need a tweak to knock the dust of them and get them running mint. Make sure your bike is prepped and ready for the long summer days so you can spend more time enjoying the trails instead of fixing issues that have developed over the winter!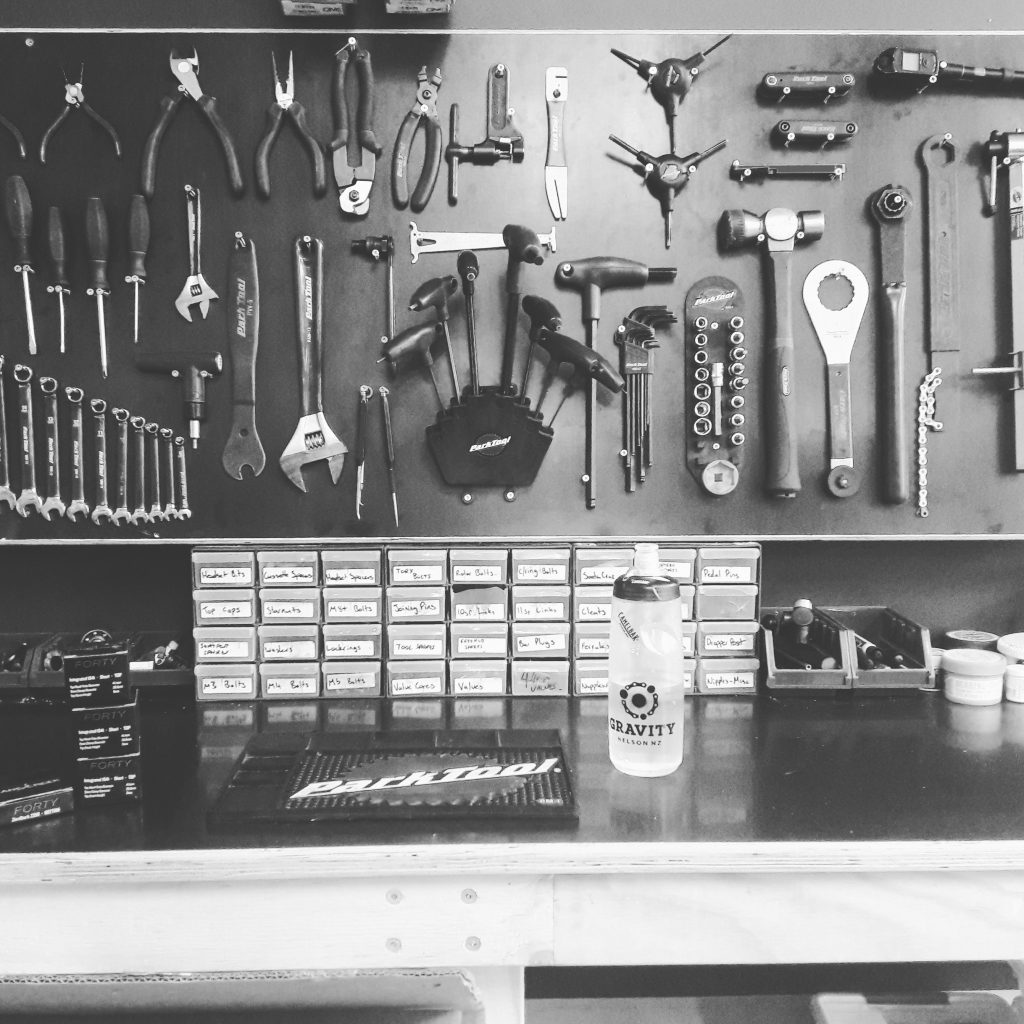 Gravity Nelson is here to help with a variety of free checkup services.
The three most common issues we see are worn drive trains, worn brake pads and worn tyres. We can help identify any issues and provide solutions to fix them. Some other areas that also need fairly regular attention are, tire sealant top-ups, suspension and wheel/frame bearings.
If you have any questions about your set up, we are happy to provide advice regarding gearing, suspension, cockpit, tyre choice and anything else that is giving you trouble or is something you would like to talk about improving. We can offer solutions to help you make the most out of your current bike and see it through another summer of shredding!
Just to be clear, WE DON'T CHARGE A DIME for the following services, so pop in and take advantage of us:
– Chain wear check.
– Brake pads check.
– Bearings revision.
– Tire wear check and summer tire recommendations.
– Helmet condition check and information on the latest helmet technology.
– Air!
– Upgrade recommendations.
– Bike fit and set-up tweaks.
– Trail information and advice.
Our workshop can often provide same day turn-around on repair and replacement services, we have a good stock of basic parts (chains, brake-pads, etc) and tools, plus nutrition products and consumables like gloves and helmets.  What we don't have we can bring in quickly.  If you are looking for someone to install parts you bought online then we are happy to help.
We also have a full service mobile bicycle mechanic trailer that we can take to your home or event. Contact us for more details.
Pop in and have a chat,
Chur!
John, Jesse and Ben
Some example charges for our services are:
Hourly labour rate: $80
Brake bleed – Shimano: $30
– SRAM: $35
Tire sealant top-up: $11 per tire
Tubeless taping: $15 per wheel.