Gravity Nelson now has 2 fully operational workshops which increase our capacity during those busier summer months to help with quick turnaround on jobs to get you back out riding faster! We don't discriminate against make/model/year/wheel size or any other aspect of a bike, we pride ourselves on being a friendly, non-judgemental, practical and efficient workshop.
Our front workshop will have a mechanic stationed to answer technical questions and help with on-the-spot jobs including tyre and tube changes, drivetrain issues, brake issues and bike set up.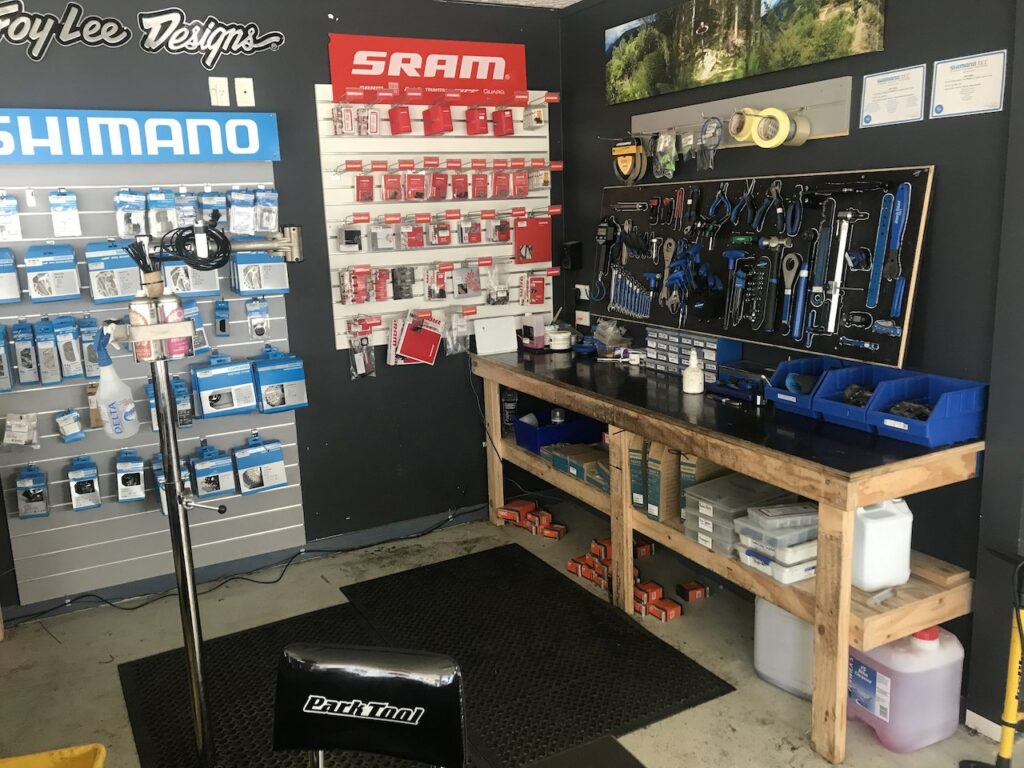 The second workshop out the back has much more physical space and more specific tools. This is where we will do our bike builds, suspension servicing, wheel building, frame bearing replacements and other jobs that require workspace to swing a wrench and full focus.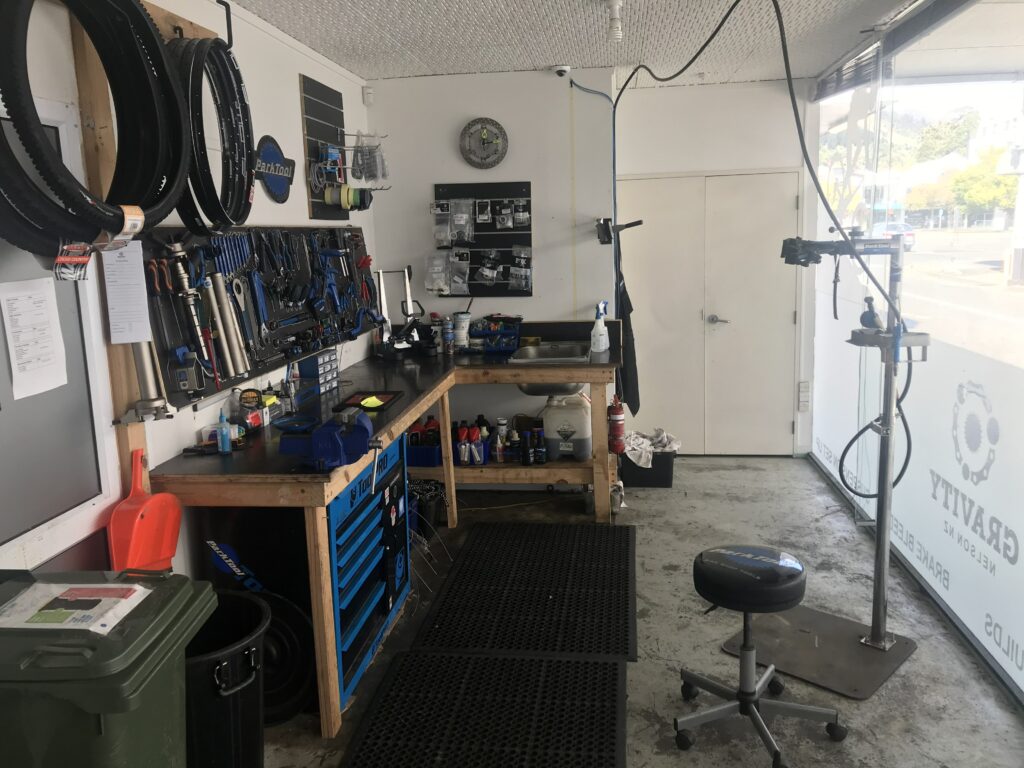 Bookings are not essential in our workshop but we recommend calling ahead during summer months to ensure a quick turnaround.
Feel free to come in for a free quote and a chat