A personal experience.
Gravity Nelson's own Scott Countryman (check him out on Instagram as @thecrunchyman ) doesn't fit the stereotypical profile of an e-mountain bike rider, here he writes about his first e-mountain bike experience… and the conclusions might surprise you.
One my favorite things about mountain biking is the constant room for improvement. No matter how much I train my fitness or skills, there will always be a way to get better, a way to go faster, a way to become more skilled. I grew up riding my bike on rough desert tracks and have been lucky enough to travel around the world racing my bike. I've spent years of my life doing intervals, going to the gym, and grinding all day on the bike to try and improve my fitness. And I have spent an equal amount of time honing my skills, practicing cornering technique, working on my mental game. My bike is top of the line to be as light and efficient as possible while still being able to handle serious thrashings on rough terrain. An e-bike could never be for me, right? They are heavy. They don't require any fitness. And they surely aren't fun to descend on. Maybe in thirty years I will reconsider.
Turns out all I needed was thirty minutes on an e-bike to completely change my mind!
I took a Mondraker e-Crafty demo/rental from the Gravity Nelson shop and had an incredibly good time. I was able to ride to the top of Fringed Hill and rip back down FDH in about an hour. I never would have been able to do a ride like that on my normal bike within that amount of time. And when I compared my average heart rate for the e-bike ride to an hour ride I had done last week, I couldn't believe that they were almost exactly the same. I had worked just as hard but gone twice as far and more than twice as fast.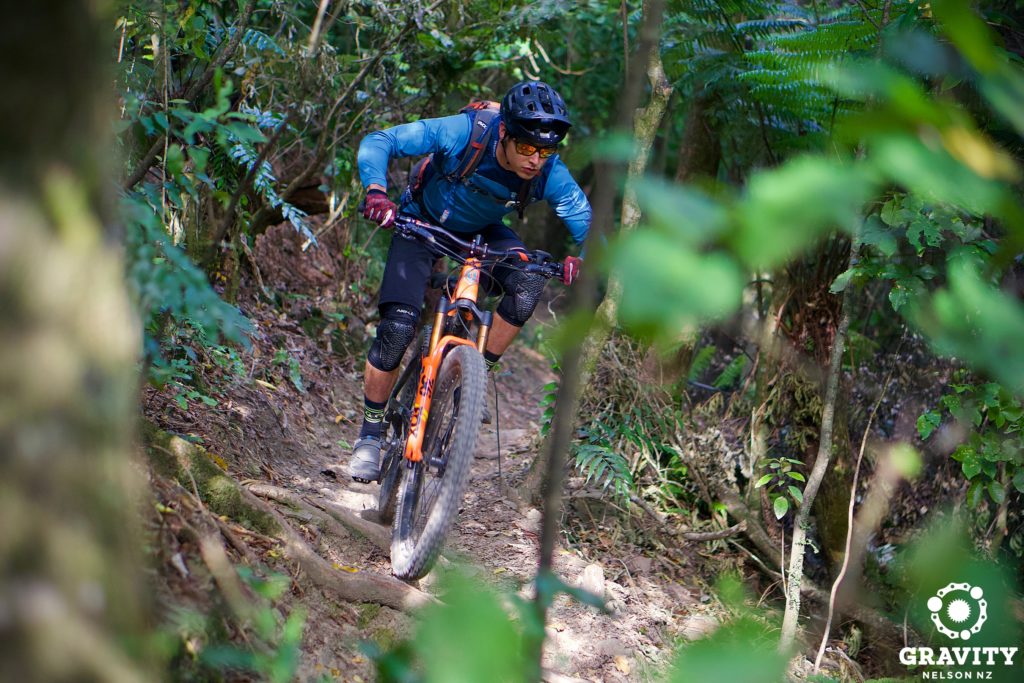 The real treat was the descending. It was just as fun and maybe even better in some ways! I was taking lines that I would never consider on a regular bike and railing turns faster than ever. The super low center of gravity (from the location of the motor) feels unbelievably stable. And that weight in combination with the plus tires (another recent innovation I thought I would never like) were a traction factory allowing me to cruise off-cambers and loose corners with incredible confidence. The big tires were the perfect size for the extra weight of the bike; I was never bounced off line and they never felt washy in corners. Utilizing features on the track, I was even able to pop the bike up and over obstacles just like my regular bike. Descending on the e-bike reminded me a lot of my first rides on a downhill bike; I would come into nasty sections of trail thinking I was going way too fast but the bike would handle it with ease.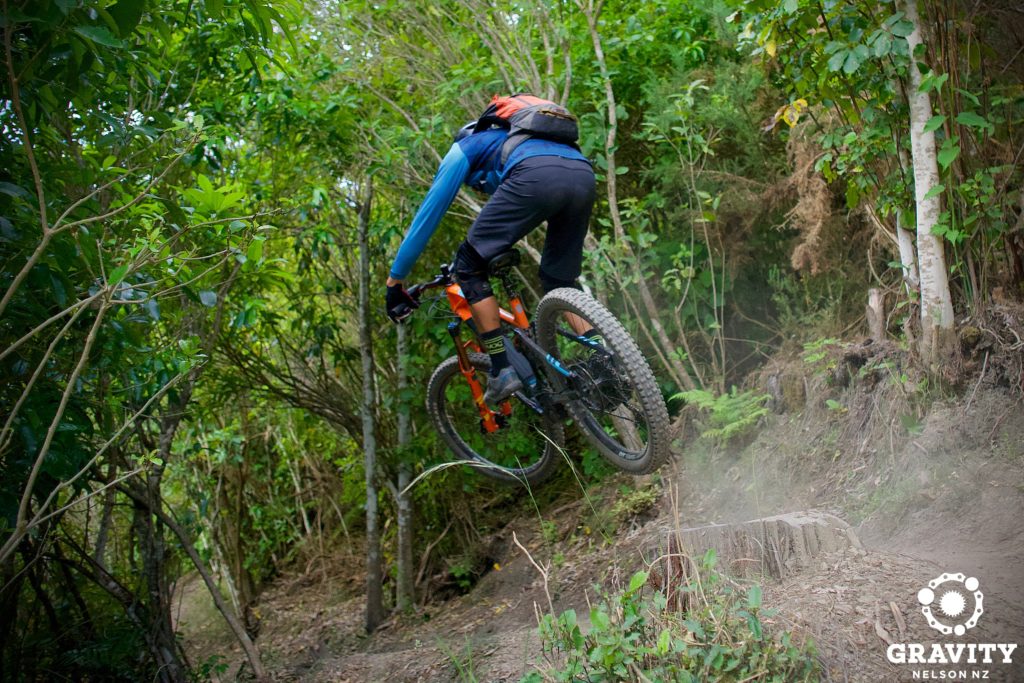 Maybe even more surprising was how much the e-bike improved my skills. Every little weakness or imperfection in my technique was magnified and after just three consecutive days on the bike I noticed improvements in some skills. With an E-bike my uphill to downhill time ratio goes up massively which only make me a better descender. My weekly hours on the bike is no less than normal. My skills improve and I am enjoying everything that I love about mountain biking. I can definitely see my next bike purchase being an e-bike, not as my only bike, but as a supplemental training tool.