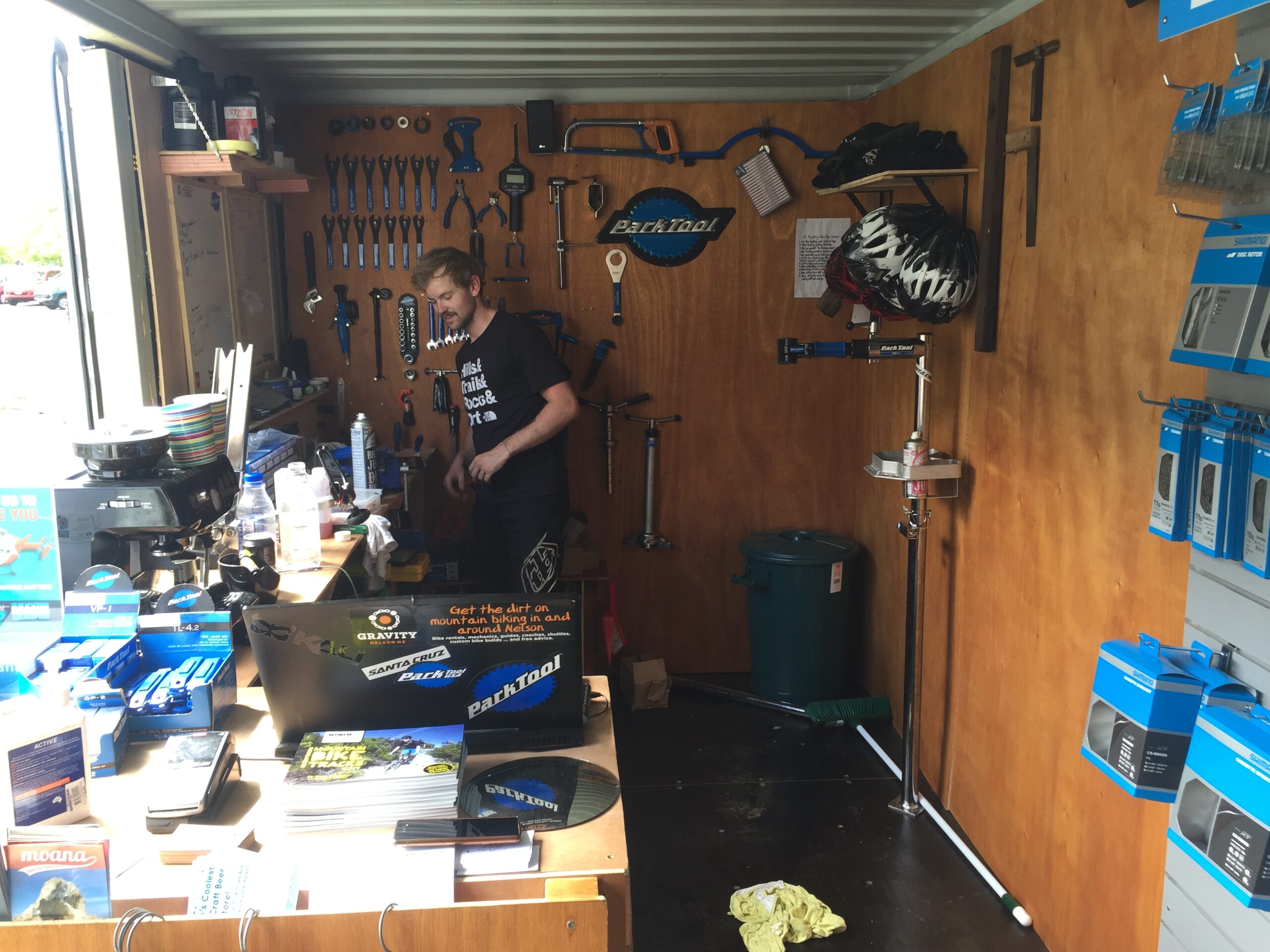 | | |
| --- | --- |
| Job Name: | Multi-talented Passionate Mountain Biking Mechanic |
| Company: | Gravity Nelson Ltd |
| Location: | Nelson |
| Job Listing Expiry Date: | 31-07-2019 |
| Contact Name: | Alistair Matthew |
| Contact Email: | info@gravitynelson.co.nz |
| Contact Phone Number: | 03 545 8484 |
| Website: | https://gravitynelson.co.nz |
We are looking for an entry level multi-talented mountain bike mechanic who is also interested in growing into additional guiding/coaching and shuttle-driving roles in the mountain biking mecca of Nelson.
Our company is based in sunny Nelson, where the riding is spectacular, the winter's are mild, and the summers are off-the-hook. Our bike shop offers a central hub for mountain bikers to plan how to make the most of the riding in and around Nelson, providing free trail advice, full-mechanic services, bike sales, coaching, guiding and shuttles. Our small team of staff are passionate and non-judgemental mountain bikers keen to help other riders progress in this fantastic sport in this amazing region. Our staff are all multi-talented and willing and able to fill a range of roles at the drop of a hat. We are keen to find someone to join our team with good mechanic skills (could be solid home-mechanic skills), and an interest in guiding/coaching and shuttle-driving.
Applicants will be required to do considerable in-house induction and training with the aim being to build up your national level qualifications in all aspects of this role. Mechanics who have not worked in a professional role are encouraged to apply if they are keen to develop their professionalism in this area and bring enthusiasm, passion, and a solid work ethic to all areas of the business.
Work hours are fluid, with the base hours being in the workshop as mechanic and additional hours and work available for the coaching/guiding and shuttle driving activities on demand.
We are looking for someone who
– Is a passionate, non-judgemental, mountain biker keen to progress others in the sport
– Is energetic, loves the outdoors, and is excited about helping others
– Loves people, loves mountain biking, has an infectious smile and enthusiasm, and a solid work-ethic
– Has a team spirit and works well with others
– Can demonstrate solid mechanic skills, strong riding skills, and good driving skills.
The right applicant will also ideally have (or be willing to work towards) the following qualifications:
– P-endorsement (or be willing to get one)
– a national level mountain biking qualification
– an outdoor first aid qualification (PHEC or better).
– the Shimano online Mechanics qualification (S-Tech, https://na.s-tec.shimano.com/)
Above qualifications could perfectly be acquired over the coming winter months!
A prerequisite for this position is to hold:
NZ residency or a valid NZ work permit.
Please visit our website www.gravitynelson.co.nz and have a good look at our offerings and philosophy before contacting us on admin@gravitynelson.co.nz for more details and a full job description.
We look forward to hearing from you!
GravityNelson