Gravity Coaches and Guides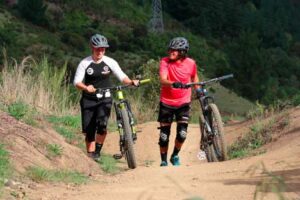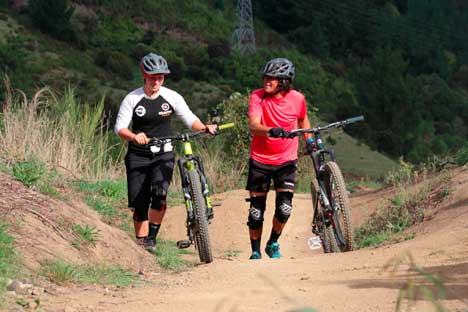 Gravity Nelson is super excited about how its mountain bike coaching sessions have taken off, and that success is no doubt in part due to the extensive experience and qualifications of our coaches, plus our unique "bespoke, inclusive, enthusiastic, progressive and supportive" approach to mountain bike coaching for all levels and styles of riders.
Our coaches are highly qualified, skilled and experienced riders. We don't settle for just any old bloke – this team is stoked on bikes and on getting others out to experience the awesomeness of this sport and the rad-ness of the Nelson area.
The Gravity Nelson core coaching team consists of Alistair Matthew, John Butler, Skye Irwin, Callum Bryant, Christine Ma, and Brady Stone.
Below is a small outline of the mountain bike riding and coaching background of each member of our team:
Alistair "El Jefe" Matthew: Mountain Biking in New Zealand and around the world for more than 27 years, founder of GravityBolivia.com on Bolivia's infamous "Death Road", 20+ years of guiding and coaching mountain biking.
PMBIA Level 1 qualified (http://www.pmbia.org/courses/level-1/),
NZOIA Level 2 senior instructor (http://www.nzoia.org.nz/qualifications/our-qualifications note that the MTB stream details are still to be added to the site),
Skills Active soon-to-be-launched Mountain Bike strand of the Outdoor Leadership Certificate (Level 4 Instructor, Level 5 Guide, Level 5 Instructor, and Level 6 Instructor… yes, all of them … how's that for a mouthful) refer: http://www.skillsactive.org.nz/news-and-events/news/mountain-bike-assessors-hit-the-tracks/.
Alistair also holds several first aid qualifications including Pre-Hospital Emergency Care (https://peaksafety.co.nz/course-categories/pre-hospital-emergency-care) and multiple workplace one day first aid courses (including mountain bike and volunteer fire brigade specific courses).
Alistair specializes in:

Cornering clinics for all levels of riders
Drops clinics for beginner to intermediate riders
"Mountain biking myth correction" for experienced riders
Mountain bike squad youth development programs
Parent and child sessions
Confidence building mtb psychology, body position correction, and safe progression sessions for riders who feel stuck at low to mid Intermediate level
John "Baby Face" Butler: John has guided, coached, built trail, ridden and raced around the world including Chile, Bolivia, Colombia, Whistler, and New Zealand for far more years than his baby face suggests. His qualifications include:
Whistler's in house coaching course (Pre-PMBIA) Level 1 and 2
Pre-Hospital Emergency Care (https://peaksafety.co.nz/course-categories/pre-hospital-emergency-care) and St John First Aid Level 1 (https://www.stjohn.org.nz/First-Aid/First-Aid-Course-Overview/First-Aid-Level-1-/)
John specialises in:

Intermediate to Advanced jumping, pumping and drops
Advanced cornering on challenging terrain
Race preparation and tactics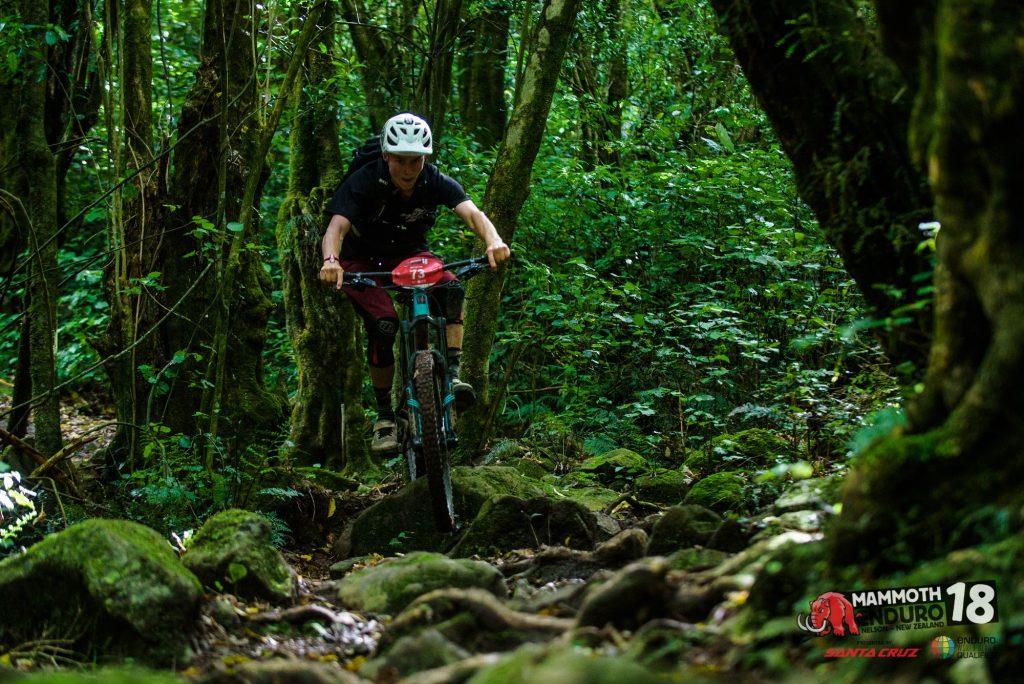 Brady Stone: Top of the South local, Brady has been riding since he could walk. With years of race experience, he is up for any trail and any challenge. Sadly for us, he will only be coaching for Gravity until mid-March, before heading overseas to race the EWS.
PMBIA Level 1
NZQA Level 3 & 4 bike mechanics
Triple One Care work place 1st Aid
Brady specialises in:
Basics to advanced cornering
Body position on technical terrain
Techy lines
Book Now 1